Aggrieved Menzgold customers to petition Akufo-Addo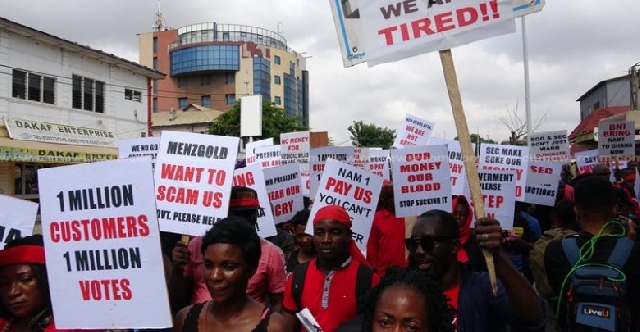 Members of the Coalition of Aggrieved Customers of Menzgold have said they will petition President Nana Akufo-Addo to intervene in getting their locked-up investments.
This was after 92 of the customers were granted bail by the Madina magistrate court on Tuesday, 11 February 2020 for breaching the law when they massed up at the home of Menzgold CEO Nana Appiah Mensah, popularly known as Nam 1.
The accused persons were granted a bail of GHS3000 each with one surety after the complainant made an oral submission to withdraw the charges and discontinue the case.
However, the prosecution objected indicating that a new docket had been submitted to the court in which the state was also a complainant.
But the court presided over by Daniel Ankue over-ruled the objection and asked for a formal notice to be served for an out-of-court settlement.
Meanwhile, the leadership of the coalition said they will present a petition to the presidency over their grievances after the police denied them permit to embark on a demonstration.
Source: Class