Business
Cronavirus: GUTA calls for more consultations in management of GHS600m loan scheme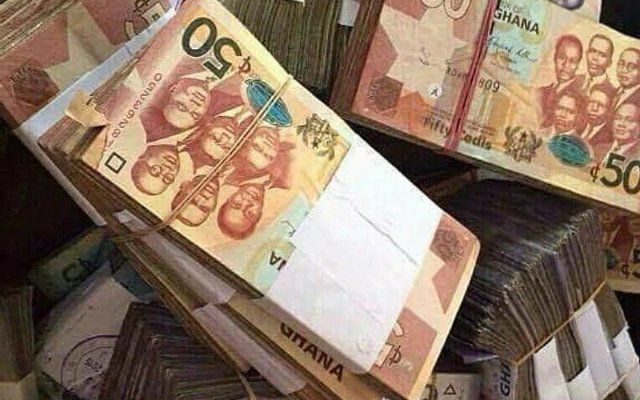 The Ghana Union of Traders Association (GUTA) is calling for broader stakeholder consultation on the utilisation of the GHS600 million soft loan scheme for micro, small and medium scale businesses affected by the novel coronavirus pandemic.
The National Board for Small Scale Industries has indicated that 200,000 businesses are in line to benefit from the package.
Following the outbreak of COVID-19 in Ghana and the subsequent ban on public gatherings, most businesses in major economic hubs have seen a massive downturn in activity.
The government subsequently announced a GHS600 million soft loan scheme to cushion businesses affected by COVID-19 beginning this month, May.
"We are rolling out a soft loan scheme of six hundred million cedis (GH¢600 million), in this month of May, to support micro, small and medium scale businesses, and, as you know, the commercial banks, with the support of the Bank of Ghana, have also instituted a three billion cedi (GH¢3 billion) credit and stimulus package, to help revitalise industries, especially in the pharmaceutical, hospitality, services, and manufacturing sectors," the President, Nana Akufo-Addo added.
But speaking to Citi News, the National Welfare Officer for GUTA, Benjamin Yeboah, said the government should as a matter of urgency constitute a committee to ensure some prudence in the distribution.
"We are asking the government that there should be a proper constitution of a committee that will have GUTA represented on it because we are traders and therefore we will be able to tell whatever committee is set up the way our structure is and the ways we can help them in terms of the allocation."
"Per head estimation, we are looking at about 200,000 people. If you are looking at GHS600 million per 200,000 people, even if you are sharing it across the board, it becomes GHS 3,000 [per head]," Mr. Yeboah noted.
Currently, an online portal had been developed to be used which was awaiting approval from the board of directors of the National Board for Small Scale Industries.
The portal is expected to be stress-tested by independent consultants to address all implementation challenges.
Call to avoid partisanship
GUTA also previously asked the government to avoid partisanship in the management of the soft loan scheme.
It asked that the scheme should be managed in a "fair, transparent and equitable manner, devoid of partisan politics."
It also urged beneficiaries not to misuse the funds and to pay back the loan as may be arranged.
Persons who access these loans will have a one-year grace period before beginning repayment.
The scheme also allows for a two-year repayment plan.
Source: Citi