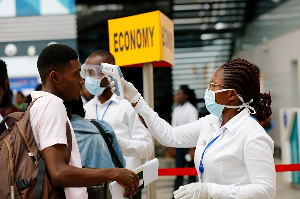 COVID-19 contact tracers in the Ashanti Region have raised concerns over their work, accusing health authorities in the region of neglect as the region has recorded 38   deaths so far.
According to the Service, five more people have died of coronavirus bringing the death tally to 38 in the region alone, accounting to more than half of the national fatalities
The Regional Ghana Health Service is reporting that 117 more people have tested positive for coronavirus in Ashanti region , 24 hours after its previous update This brings the total number of coronavirus cases recorded  in region to 2,205. Out of this number, 682 of them are active cases..
According to the Coalition of Contact Tracers, health authorities in the region have reduced their stipend from GHS150 per day as announced by the government to GHS70.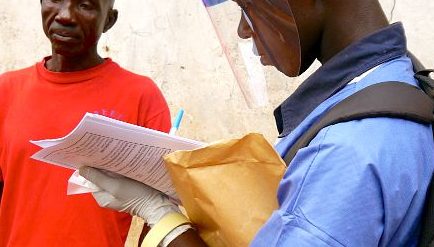 They also claim that they lack appropriate Personal Protection Equipment.
"When we go out to pick samples, the only thing they give us is nose masks, hand gloves and sanitizers. These are the only three things that they give," leader of the coalition, Dawud Ibrahim said in an interview on otecfmghana.com.
"Initially, our job description was different from what we were doing. They said when someone tests positive, we go to the place and get the list of people he or she had contact with as the cases were going up, our job description has changed, but they still give us the old PPE," he said.
On the alleged reduction in their stipend, Mr Ibrahim argued that the government announced the payment of GHS150 per month to contact tracers which was paid within the first month.
He said he could not fathom why the amount has slashed without any prior notice.
He also complained that they earlier refused to continue with the contact tracing because of the slash but subsequently resumed work.
"We've worked 36 days, but we've not received a penny yet," Dawud Ibrahim lamented.
On Sunday, 5th April 2020, President Nana Addo Dankwa Akufo-Addo reiterated that government has set aside an insurance cover to cushion health officials at the forefront of Ghana's fight against the novel Coronavirus disease (COVID-19) in the country.
He also disclosed that a daily allowance of GHC150 is being paid to the contact tracers helping the Ghana Health Service in tracing and testing people who might have come into contact with some infected persons.
Source: Ghana/otecfmghana.com