Odd News
Covid-19 patient delivers baby via CS at El Wak Isolation and Treatment Centre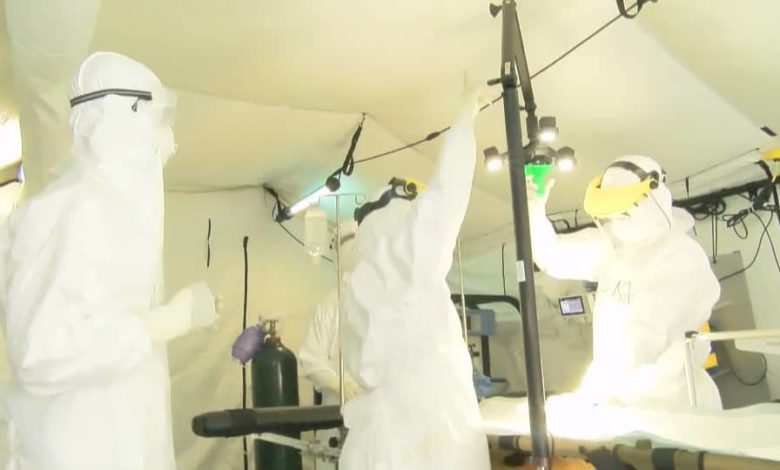 Medical research is yet to establish if pregnant women with Covid-19 are at greater risk of becoming seriously ill than other healthy adults with the condition. But it is also worthy to note that majority of pregnant women experience only mild or moderate cold/flu- like symptoms, cough, fever, shortness of breath, headache, loss or change to one's smell or taste among others. Some of which fall into the symptoms category of Covid-19 patients.
Nonetheless, pregnant women with the condition who are at various centers are more than ever given greater care and attention due to the delicate nature of their condition.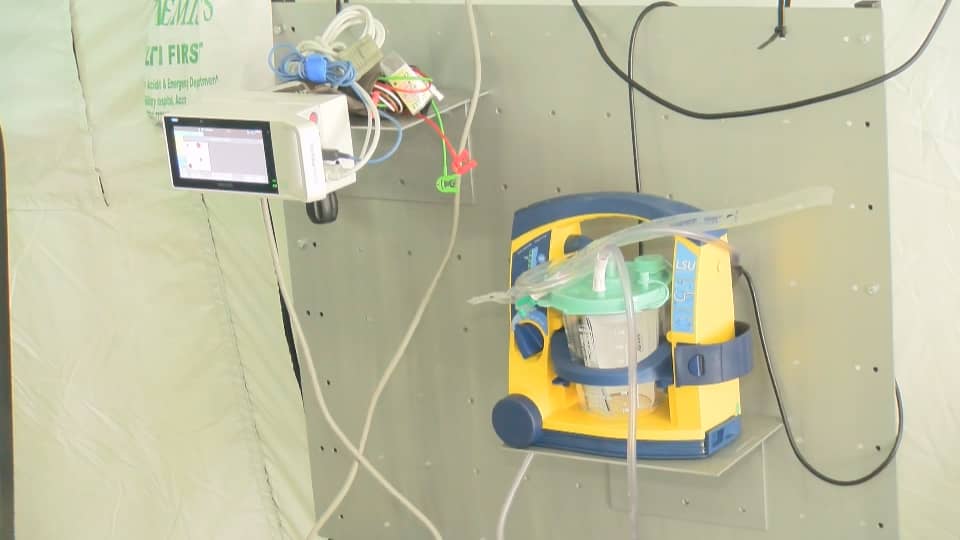 Indeed, pregnancy is a special time full of excitement and anticipation but for expectant mothers facing the outbreak of Covid-19, anxiety and fear may crowd their thoughts. This fear or anxiety was further heightened after news broke on foreign media outlets that a pregnant nurse in the UK who contracted novel coronavirus and pneumonia died on 12th April, 2020, after her baby was delivered by an emergency caesarean section according to medical reports.
What happens to me, what happens to my baby, what are people thinking about me, what will be the outcome; will my baby be positive or negative?'' according to Maj Kwamena Tenteh – who is the Clinical psychologist at the Isolation and Treatment Centre at El Wak – are some of the questions that linger on the mind of expectant mothers with Covid-19.
He made those remarks in an exclusive interview with JoyNews' Beryl Ernestina Richter a day before the center delivered its first baby.
After assessing the patient, Major Tenteh said, "We are glad to say for now she's doing well."
Until 3rd June 2020, the Elwak Level 2 Covid-19 Isolation and treatment Center was managing and treating two pregnant women. On that Wednesday, the center performed a caesarean section for one of them. This procedure became the first of its kind to take place there. Indeed, even before the outbreak of coronavirus, babies were being delivered via this procedure. It is therefore not something new, but it is common knowledge that there are some dangers associated with this procedure.
"Even going through a caesarean section is no joke, it's a matter of life and death and to find yourself in this situation, it's really tough'', remarked Major Tenteh.
The medical team at the center was poised for the procedure they had long been preparing for. Lieutenant Col. Asare is the anaesthetist for this surgery. He explains what has to be done before the surgery starts.
"We will clean the patient's back and after that one of my team members will give her what we call spinal anaesthesia and in this case, we will instill some few millimeters of a local anaesthetic agent into the back and that will numb her from the nipple downwards and that would help facilitate the surgery'', said Lt. Col. Asare in the exclusive interview with JoyNews.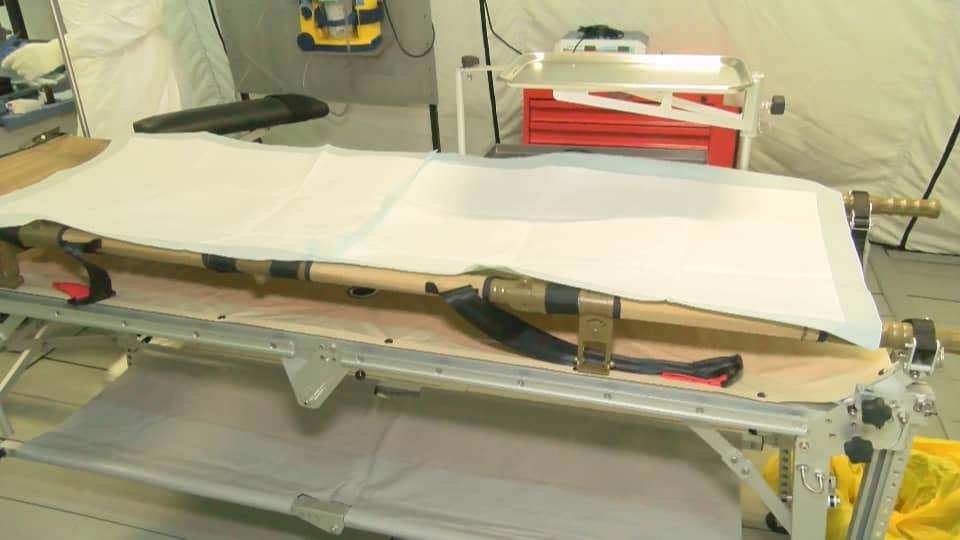 Another team member, Lt. Col. Agyare-Gyan is the Obstetrician Gynaecologist said, "there is no increased risk to the patient with respect to the procedure but there are some unknowns. But for the mother we don't expect anything different from what the baseline risk is for patients who have had caesarean sections.'', he disclosed before the commencement of the surgery.
After about an hour, the surgery comes to an end. Lt Col. Agyare-Gyan obviously a proud team member of this procedure revealed to me that it was a success.
"It went as planned. There was actually no aberration from the normal. Of course, being a first-timer, she was a bit anxious in the beginning but generally, she was calm all the way through," he said.
As it is usually with new mothers upon the first sight of their baby, this patient, according to Lt Col. Agyare-Gyan, also could not hide her excitement. He said, "she was quite happy when she heard the baby cry."
It is not only the new mother who is in good condition after the surgery but also the baby.
"Baby is actually very well, came out breathing, kicking and screaming so he doesn't need anything special'', remarked Lt. Col Agyare-Gyan.
Source: Myjoy