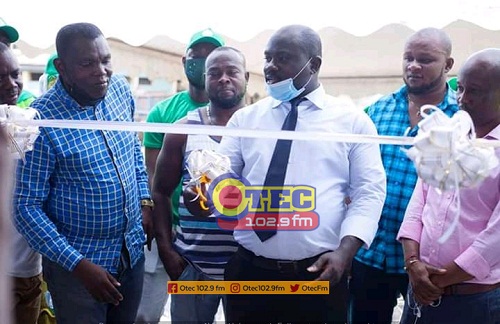 A plastic collection centre has been set up at Asafo Electoral Area in Kumasi, the Ashanti regional capital, to curb the menace ofindiscriminate plastic waste disposal to promote healthy environment.
The Centre will also create employment for the youth as it will serve as a hub where all the plastic waste collected by the youth will be bought for recycling.
The construction of the waste collection centre was in fulfillment of the Assembly Member of the area, Hon. Ernest Okai's promise of prioritizing good sanitation in the area.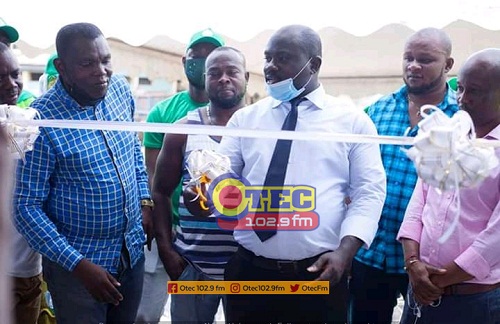 The centre, which was commissioned on Thursday, October 29, 2020, was constructed by the Assembly Member in collaboration with Kumasi Metropolitan Assembly (KMA) Waste Management Department and Environment 360.
The project was financed by GIZ through the German federal state of North Rhine Westphalia.
Commissioning the project, Hon. Ernest Okai said the facility will help resolve the poor sanitation in the community while solving unemployment among the youth.
"For Asafo to become one of the cleanest communities in the city, indiscriminately disposal of plastic waste must be avoided and that can be done by ensuring that plastic wastes, which forms about 90 percentage of filth, are properly and hygienically disposed," he said.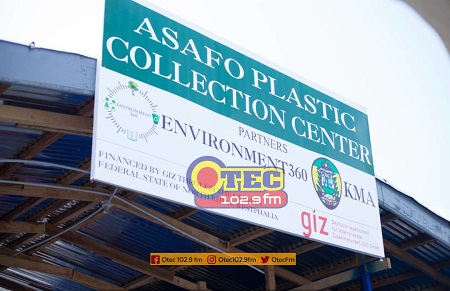 "The youth will have the chance of making money by collecting the plastic waste and sending them to the collection centre to be bought," he added.
Project Manager of Environment 360, Nana Kwabena Asante, said proper disposal of plastic waste will help curb perennial flooding in the metropolis.