World
Congratulations stream in for Joe Biden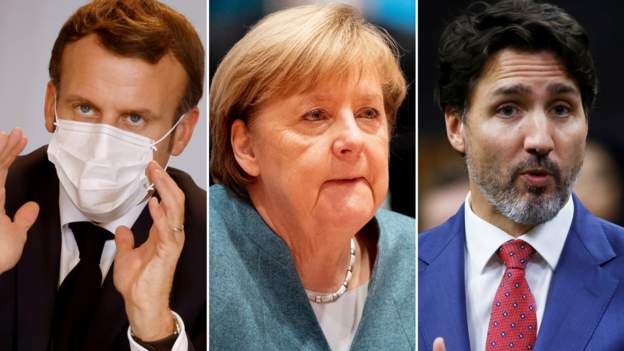 More reaction is coming in from world leaders, who are not waiting for Donald Trump to concede this election before congratulating his opponent:
German Chancellor Angela Merkel said she looked forward to "future cooperation" with Joe Biden.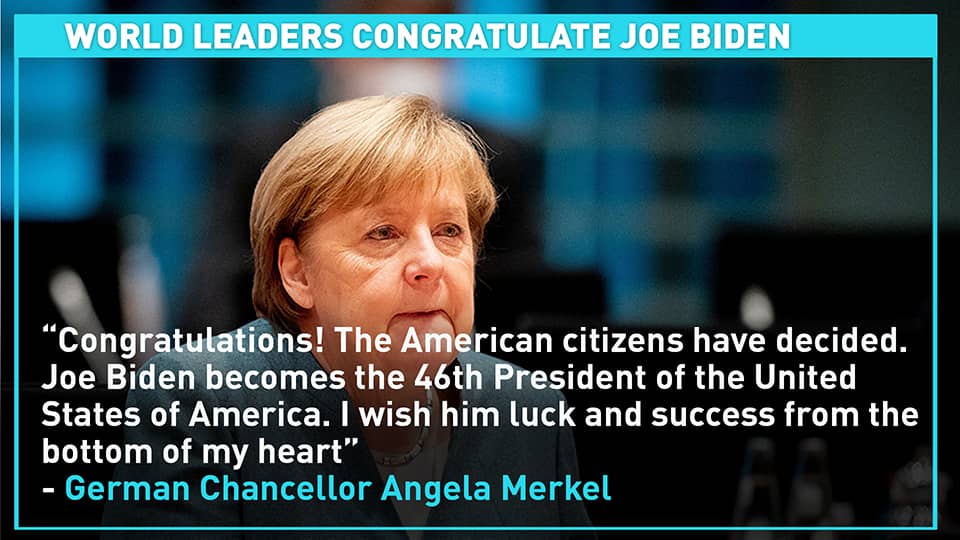 "Our transatlantic friendship is irreplaceable if we want to overcome the great challenges of our time," she said.
France's President Emmanuel Macron tweeted his congratulations. "We have a lot to do to overcome today's challenges. Let's work together," he wrote.
Spain's Prime Minister Pedro Sánchez said he was "looking forward to co-operating" with Biden and Kamala Harris and wished them "good luck".
Greek Prime Minister Kyriakos Mitsotakis said Biden had been "a true friend" to his country.
"I'm certain that under his presidency the relationship between our countries will grow even stronger," he said.
Less warm words came from Iran's Supreme Leader Ayatollah Ali Khamenei, who mocked US democracy and said: "Regardless of the outcome, one thing is absolutely clear, the definite political, civil, & moral decline of the US regime."
After tweeting to congratulate Biden and Harris, Canadian Prime Minister Justin Trudeau released a longer statement, saying Canada and the US "enjoy an extraordinary relationship – one that is unique on the world stage".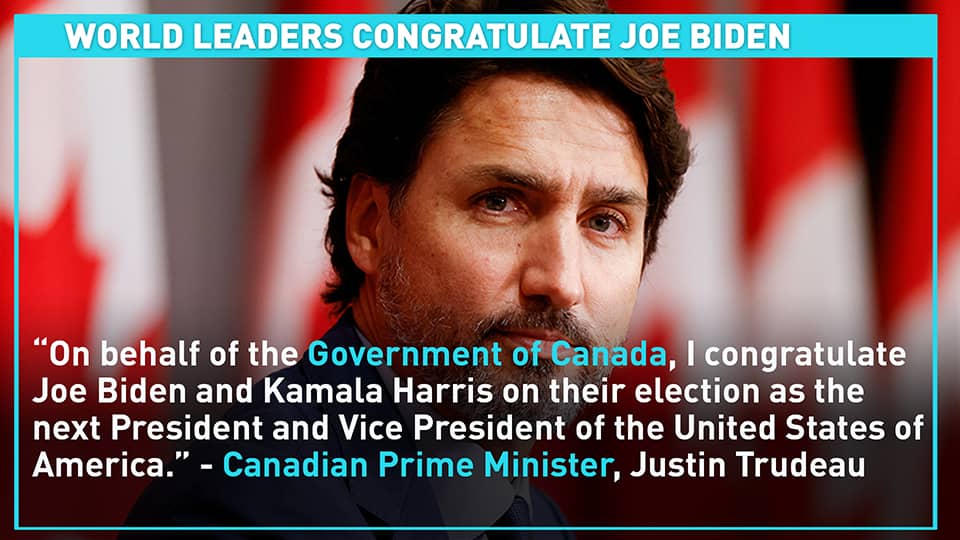 Both governments would "work to advance peace and inclusion, economic prosperity, and climate action around the world", he said.
Source: BBC