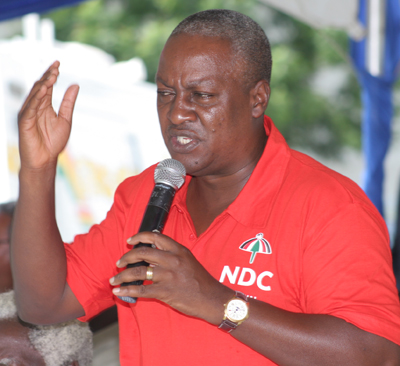 Former President John Dramani Mahama has congratulated President-elect of the United States of America (USA), Joe Biden.
Mr Mahama, who is also the flagbearer of Ghana's biggest opposition party, National Democratic Congress and on Saturday, 7 November stated:
"Congratulations US President-elect Joe Biden.Your resilience is admirable.
"It's taken sheer grit and determination to chalk this victory.
"I look forward to us working together for the mutual benefit of our two countries and for a better world that ensures social justice and sustainable development.
"The election of incoming VP Kamala Harris has not only shattered the glass ceiling but punched a big hole in that will inspire the world to follow these footprints of inclusion, representation and unity," the congratulatory message further read.
According to BBC's projections, Mr Biden has won he has reached 273 electoral college votes, meaning that he'll become the president in January, pending the outcome of any legal challenges.
The US election has seen the highest turnout since 1900.
Mr Biden has won more than 73 million votes so far, a feat no US presidential candidate has ever attained.
Mr Biden becomes the President-elect and the 46th Potus.
The Vice President, Kamala Harris become the first-ever female to occupy the position.
The sitting president Donald Trump becomes the first one-term president since the 1990s.
Source: Ghana/otecfmghana.com