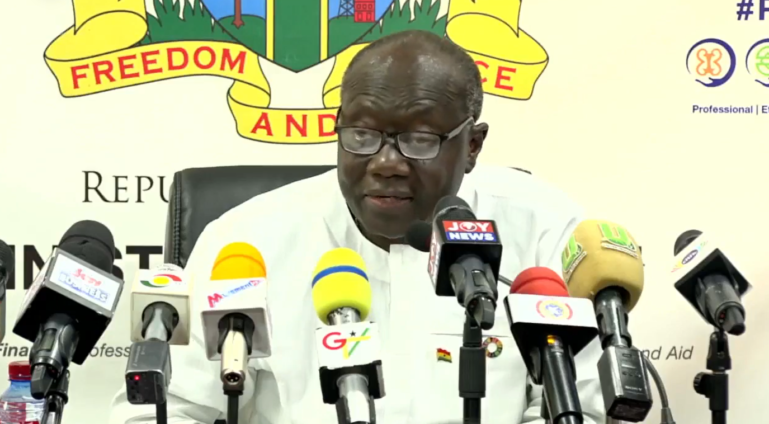 The Finance Minister, Ken Ofori-Atta says government is already looking at ways to review some of its flagship programmes to fit into the general commitment to improve the finances of the country.
He said plans are far advanced in this regard to ascertain how to better-execute the various social intervention initiatives.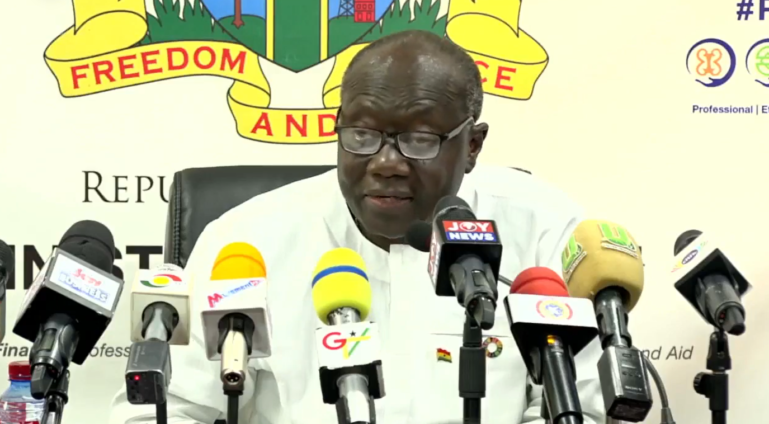 "I think we are doing a review to look at the efficiencies of all of these programmes and that has already kicked off. And as we then continue, we will make sure that these are run efficiently," the Minister added on Tuesday.
He made this comment during the government's announcement that it had reached a Staff-Level Agreement with the International Monetary Fund (IMF) on the financial bailout being sought.
The Staff-Level Agreement on economic policies and reforms is to be supported by a new three-year arrangement under the Extended Credit Facility (ECF) of about $3 billion.
But the process has triggered concerns over what could happen to government's major social intervention programmes once the conditionalities kick in.
Speaking to the journalists on Tuesday, Mr Ofori-Atta revealed that the preservation of some of the initiatives is key.
On the Free Senior High School programme, the Minister said "the issue of human capital is something that the government of President Akufo-Addo is completely committed to and clear about that because that always remains our future and also ensures social mobility for every Ghanaian."
"The sense of citizenhood is important," he added.
The conference was spearheaded by the Minister, Deputy Bank of Ghana boss, Elsie Addo Awadzi and Stephane Roudet, who is IMF's Mission Chief to Ghana to negotiate with the government for a programme.
The IMF says the government's strong reform programme aimed at restoring macroeconomic stability and debt sustainability while protecting the vulnerable, preserving financial stability and laying the foundation for str犀利士 ong and inclusive recovery, was key in this decision.
However, the staff-level agreement is subject to IMF Management and Executive Board approval and receipt of the necessary financing assurances by Ghana's partners and creditors.