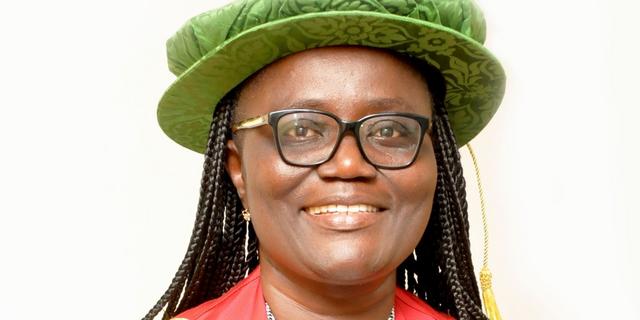 The Kwame Nkrumah University of Science and Technology (KNUST) will mark its 70th anniversary this year.
In the its bid to encourage stakeholders to contribute towards development of the University, the Management has launched the KNUST Day of Giving.
The day, slated for 6th October every year, would mark the birthday of the University.
According to the Vice-Chancellor, Prof. Mrs. Rita Akosua Dickson, on this day every year, stakeholders will get the opportunity to contribute to the development of the University.
"The 6th of October each year will be devoted to celebrating KNUST's birthday by all alumni, partners, associates, friends by giving a birthday gift in any currency across the globe.
"The donation can be as low as 1 cedi, 1 dollar, 1 pound, 1 Euro and up to however much one's widow's mite might permit.
"A platform will be created such that every donor automatically becomes a member of the accounts team, monitoring the inflow of donations. As soon as your 1 cedi hits the account, you'll see the balance. Of course, if the balance does not look appealing or befitting of this great University, one will always be welcomed to top up," she said at 56th congregation of the Technology (KNUST) in Kumasi.
The Chancellor of the University, Asantehene Otumfuor Osei Tutu II pledged his support to "monitor the progress of the initiative".