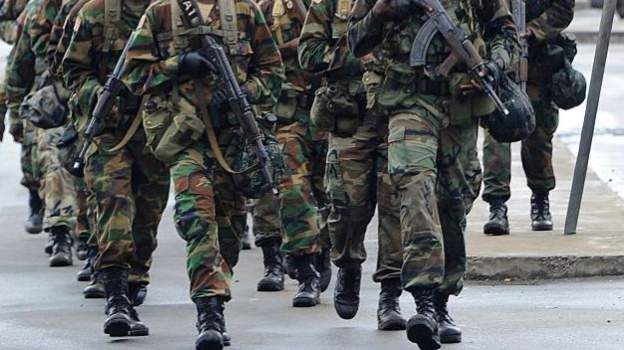 Three military officers and three civilians are currently facing trial in Kumasi for their alleged involvement in a conspiracy to rob a bullion van belonging to a mining company.
The six accused individuals have been charged with conspiracy to commit robbery and attempted robbery.
According to the charge sheet, the driver of the mining company, Golden Team Mining Resources Limited, is accused of conspiring with five others to carry out the robbery of the bullion van that transports gold from the company's location in Hwidiem, Ahafo region, to Kumasi.
Upon receiving a tip-off about the planned robbery, the mining company alerted the Ashanti regional police intelligence department and the Ahafo regional police command.
The driver was subsequently arrested, and further investigations led to the arrest of the five others who were believed to be part of the operation.
At present, the three military officers are in custody under the military command in Kumasi, while the three civilians are being held by the police.
During the court appearance at the Atasemanso circuit in Kumasi, the plea of the accused was not taken, and the prosecution requested more time to conduct additional investigations. The case has been adjourned to August 21, 2023.
The court has granted bail to the accused persons, with each of them required to provide One hundred thousand Ghana cedis and three sureties with a landed property to be justified.
As of the time of filing this report, the accused persons had not met the bail conditions.
Following the court proceedings, the lawyer representing Golden Team Mining Resources Limited called on the leadership of various security services in the country to take decisive measures to prevent instances where officers are allegedly involved in criminal activities.