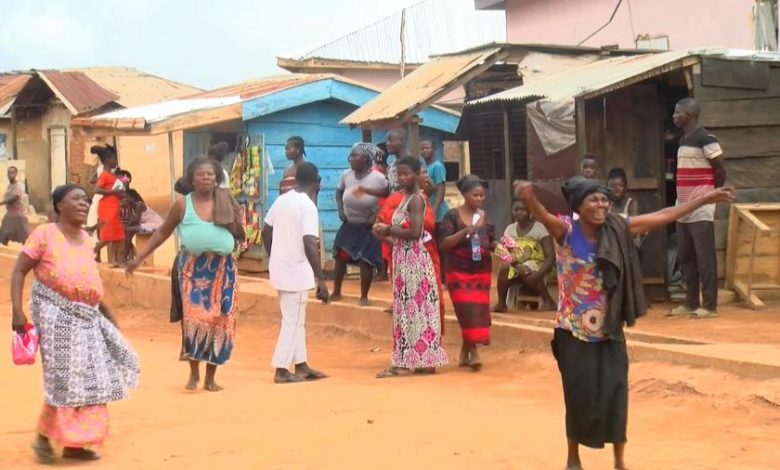 Two residents of the Kokodie community in the Ashanti Region have sustained gunshot wounds in a chieftaincy dispute in the area.
The nomination of Nana Agyeman as the new chief of the community is being resisted, leading to a clash between members of two royal families.
The nominated chief in an ensuing confrontation allegedly fired gun shots, hitting two residents who are currently on admission at the Komfo Anokye Teaching Hospital.
Residents of Kokodie say they are living in fear following the firing of arms.
A section of the community are opposing the nomination of the chief, claiming he does not belong to the rightful clan.
"He came into the community with armed men. We tried taking a video of their violent action but he pointed a gun at me and said if I try capturing him, he wouldn't hesitate to shoot me. At the moment, two people are injured," a resident said.

Another witness, Opanin Kofi Nkrumah, told JoyNews that, "They came into my house with a hammer and broke into the room where we keep the stools.
"They threatened to gun me down if I try to stop them".
Meanwhile, Medical Superintendent at the Kuntenase Government Hospital, Dr. Harrison Ankrah Twumasi, says the two residents have been referred to another hospital.
"One boy and two others came to seek medical care. We did our checks but considering the nature of injuries, we had to transfer them to the Komfo Anokye Teaching Hospital," he said.