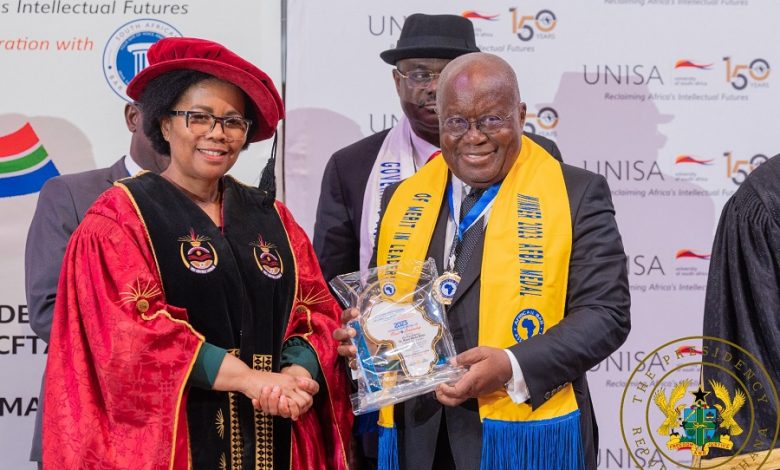 The Africa Bar Association has, at its 2023 Annual Conference of the African Bar Association in Pretoria, South Africa, conferred a Medal of Merit in Leadership Award on the President of the Republic, Nana Addo Dankwa Akufo-Addo.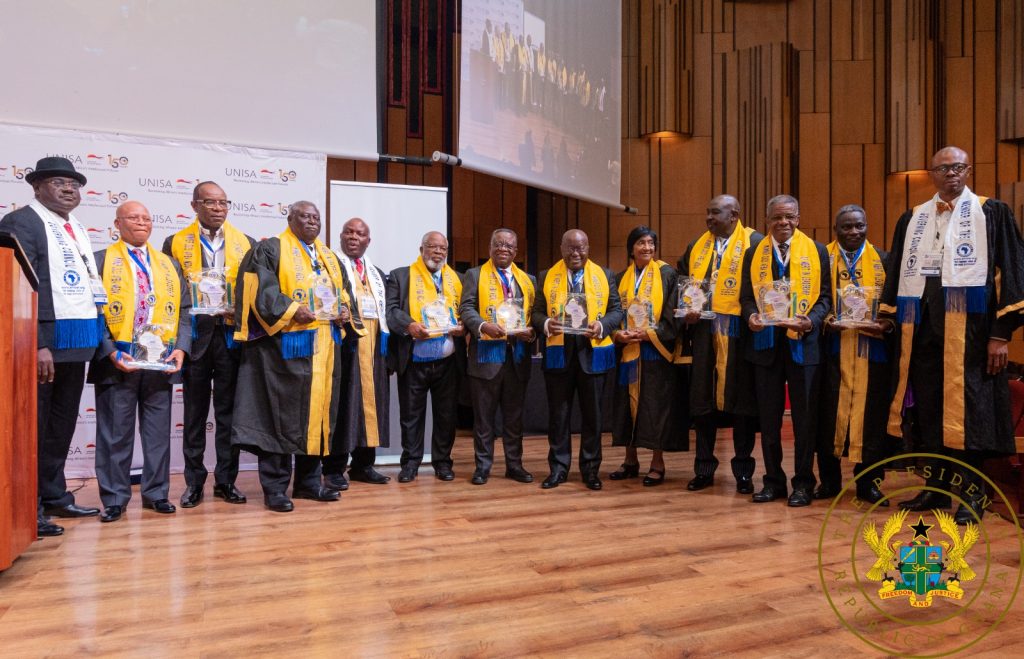 The Award, according to the President of the Association, Hannibal Egbe Uwaifo, was conferred on President Akufo-Addo because he is "a pan Africanist, Anti-Corruption Crusader, a rare democratic leader in the field of good governance, a true African Statesman whose legacies present African leaders must emulate, and we are minded to say will stand the test of time."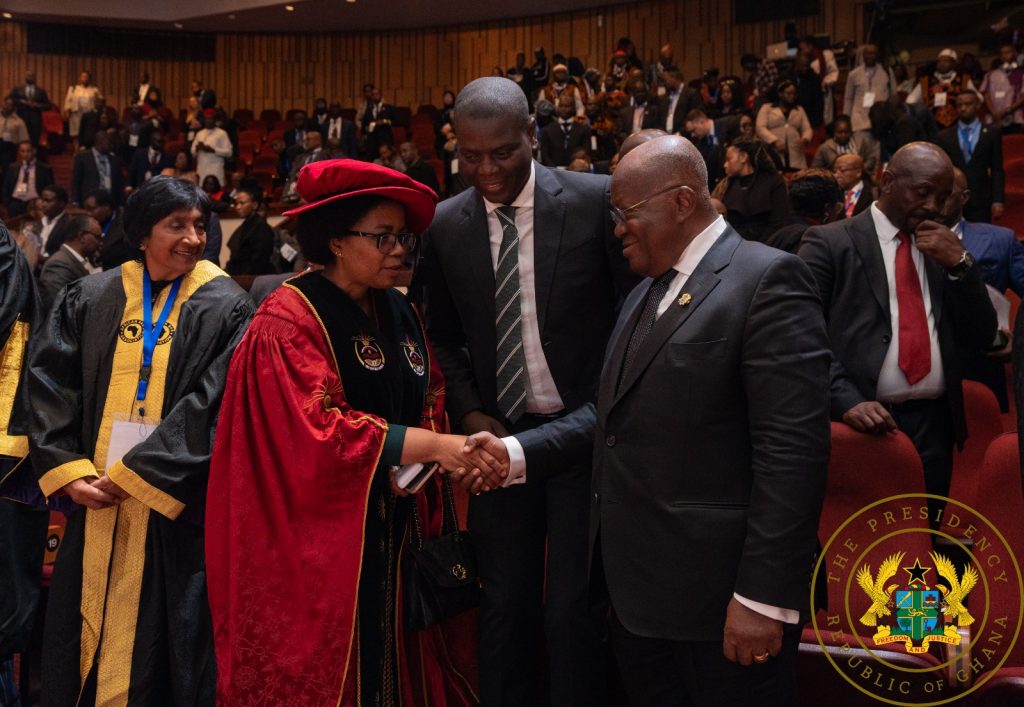 Thanking the African Bar Association for the award, the President stated that the legal profession has a rarefied position in African societies, and lawyers are assured of a special status.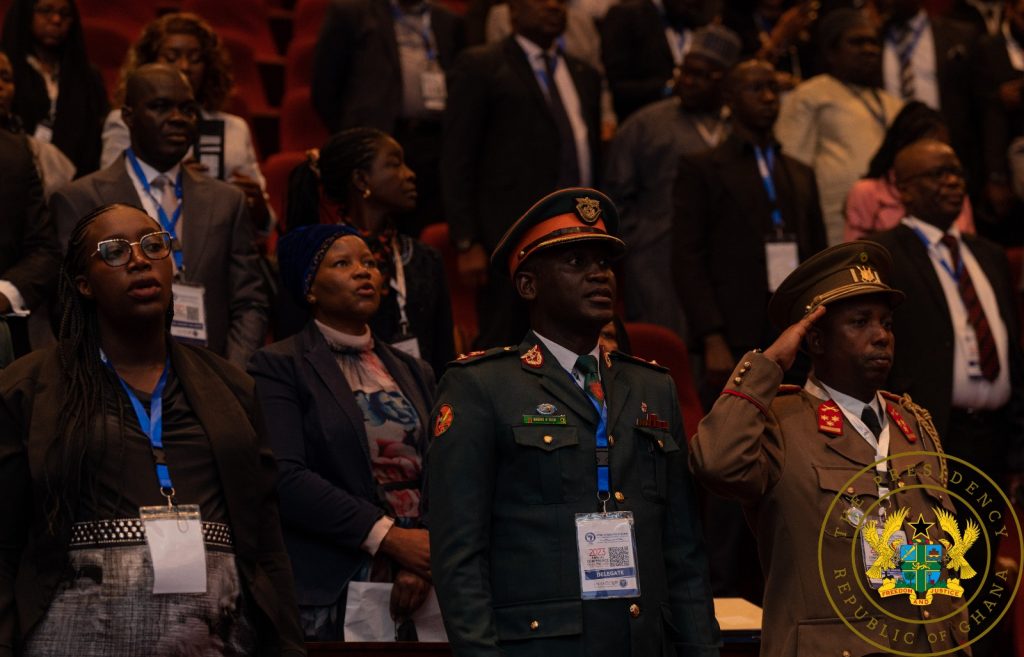 "In all our countries, it must be a source of pride for us that lawyers were in the forefront of the fight for liberation from colonialism. Indeed, since independence, lawyers have moved seamlessly between politics and the legal profession," he stated.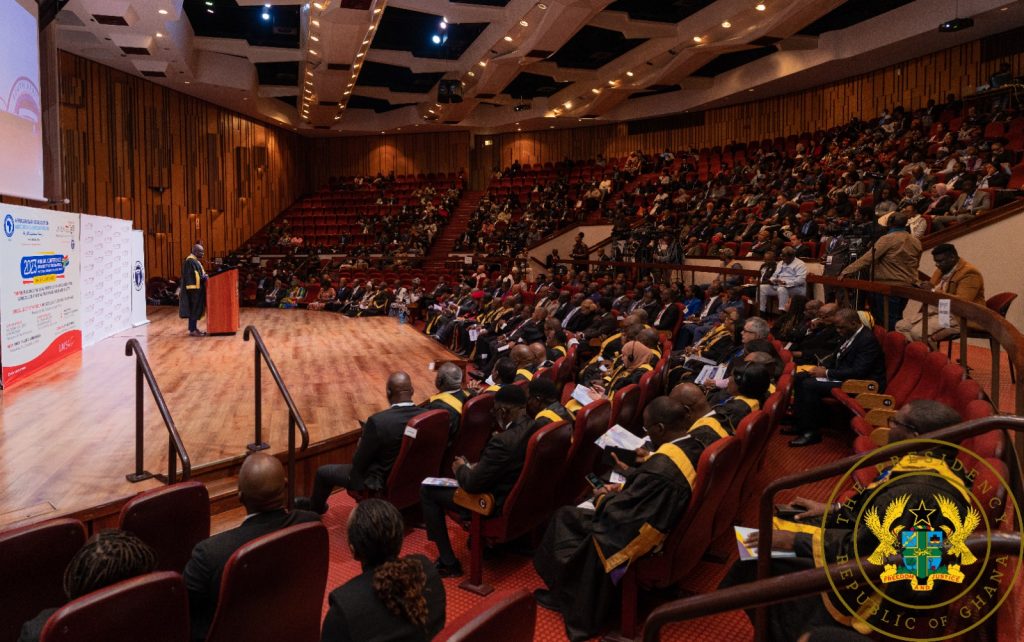 With Africa having been unable to translate all her abundant natural advantages into building successful states, the President told the gathering that the time is long overdue for Africa and Africans to define her own narrative.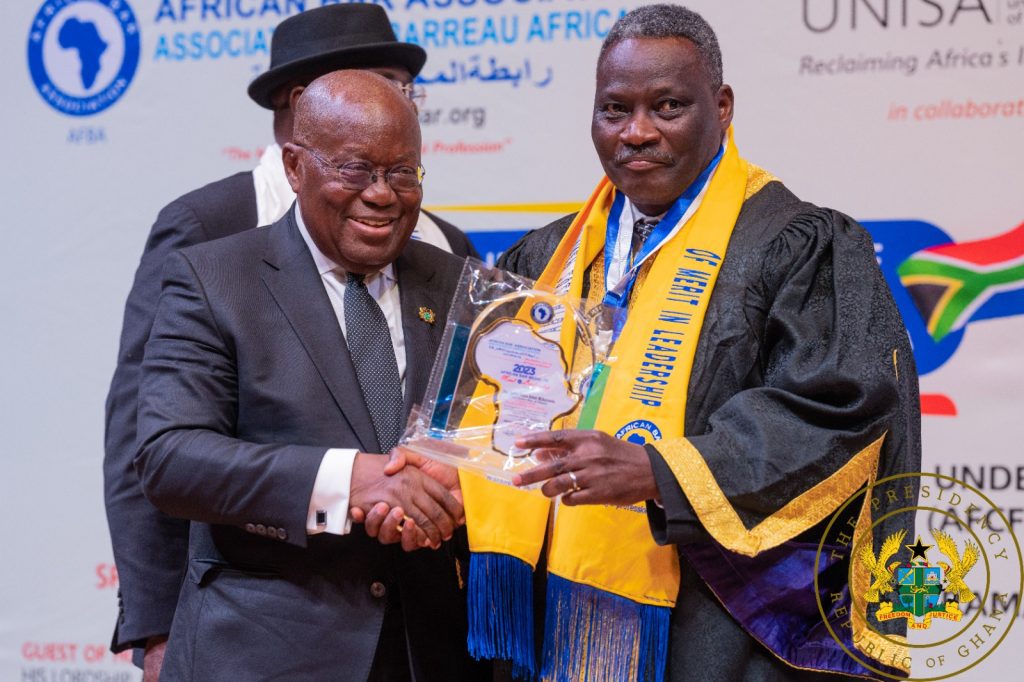 "We must be defined by what we see in ourselves, and not what others choose to say about us. However, this cannot happen if we do not trade amongst ourselves. Africa accounts for only three percent (3%) of global trade, and intra-African trade is one of the lowest of any region globally," he said.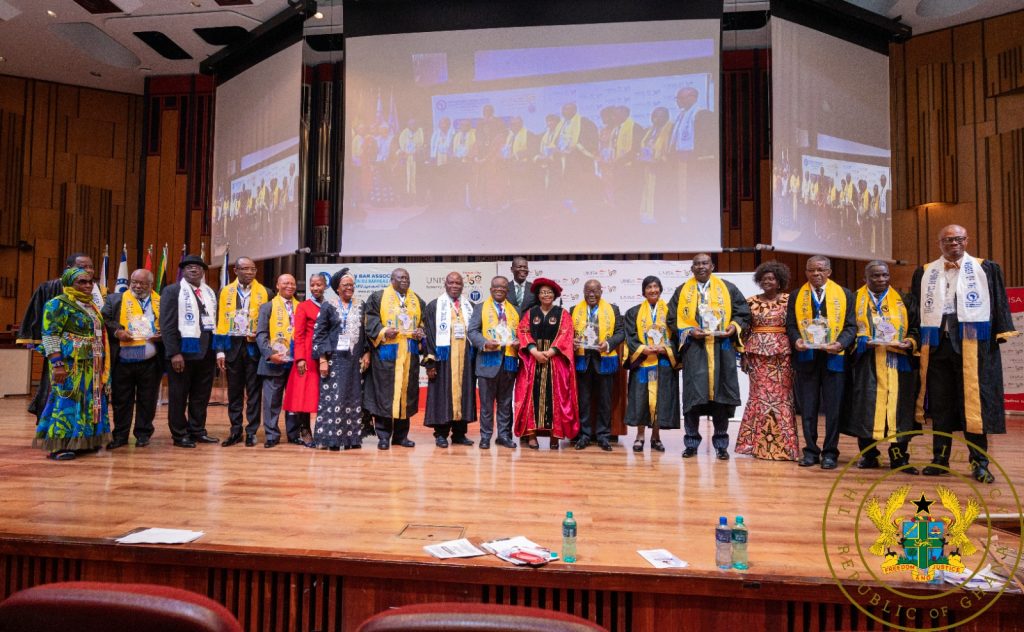 The President continued, "This is largely due to the "colonial" economic model characterised by small individual economies, fragmented and disconnected regional markets, over-reliance on the production and export of primary commodities, and the presence of low productive capacities, which have been in existence for the last century."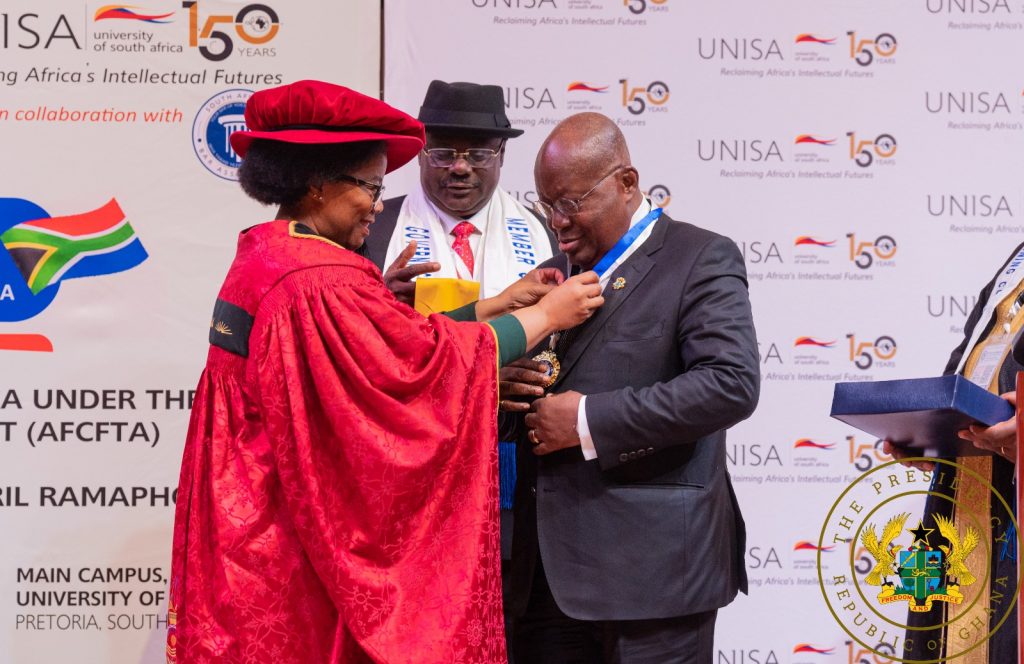 The emergence of the African Continental Free Trade Area (AfCFTA), in which trading began on 1st January 2021, and whose Secretariat Ghana is privileged to host, President Akufo-Addo noted, represents a historic opportunity for Africa to strengthen, immeasurably, intra-African trade as a powerful avenue for developing Africa's vast economic and material potential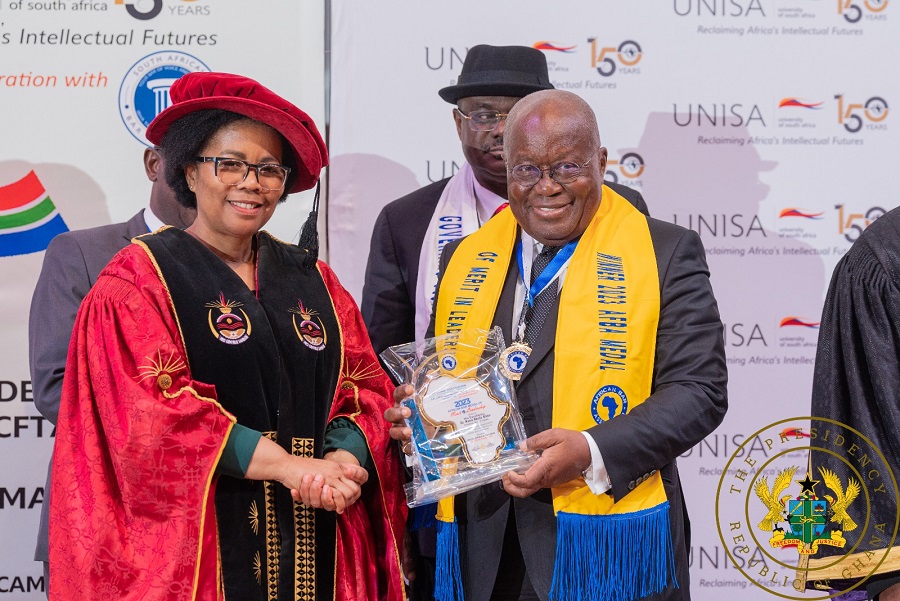 "As the adage goes, there is strength in unity, and, for all fifty-four (54) Member States of the African Union, our strength lies with our numbers. Cumulatively, we have a population of 1.3 billion, the majority of whom are young people, and we are in possession of a collective GDP of three trillion United States dollars (US$ 3 trillion), making us, collectively, the eight (8th) largest economy in the world," he stressed.
This, he explained, positions Africa as, potentially, an attractive investment destination, adding that "with the relevant investment, we will be able to sustain economic growth, and create the job opportunities that the youth of our continent so desperately need."
Describing the AfCFTA as a major gamechanger, the President indicated that "once fully realised, we can increase intra-Africa trade by thirty-five billion United States dollars (US$ 35 billion), and reduce external imports by ten billion United States dollars (US$ 10 billion) yearly."
This, he explained, "will mean more opportunities for growth for our small businesses, and the potential to lift some thirty million (30 million) people out of extreme poverty. Additionally, a successful AfCFTA will mean that Africa's industrial exports will be diversified, thus moving away from undue reliance on extractive commodities and foreign imports."
These benefits to be sought from the AfCFTA, he said, can, however, not be reaped in an atmosphere of chaos and insecurity.
"We, in West Africa, are currently preoccupied with the need to free the Region from the terrorist insurgency that has engulfed Mali, Burkina Faso, parts of Niger and Nigeria, and is threatening the peace and stability of the coastal nations," he added.
President Akufo-Addo continued, "It is incumbent that, in our generation, we all stand together to defeat this menace, and guarantee the peace and stability, which are essential to the rapid economic development not only of West Africa, but also of the entire continent, the surest way to banish poverty in our time. In the same vein, we must reiterate our commitment to democratic governance, and reject all unconstitutional changes of government."
He told the gathering that "the vision of our forebears who fought the liberation of our continent from colonialism and imperialism, the AfCFTA has set the stage for Africa's industrialisation and transformation. What is required now is for our respective Governments and businesses to show bold leadership."