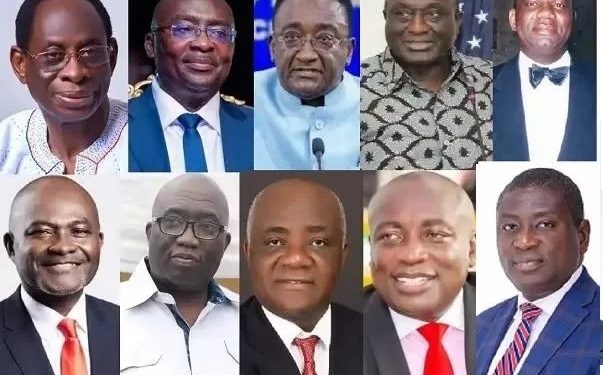 The New Patriotic Party has cautioned delegates not to display their ballot after casting their vote in Saturday's Special delegates conference.
Some 900 NPP delegates will on Saturday, August 26, vote to reduce the 10 presidential aspirants to five.
The Special Electoral College will be a prelude to the crucial national conference on November 4, 2023, where the party's flagbearer for the 2024 general election will be selected.
The nationwide poll follows months of intensive campaigning by the aspirants across the length and breadth of the country to win the hearts and minds of the delegates in whose hands their destiny lies.
In a statement announcing some measures put in place to ensure that voting ends smoothly, the NPP noted that publicly displaying cast ballots constitutes a criminal offence.
"We hereby serve notice that those who violate this provision shall be subjected to legal repercussions in accordance with the law. Delegates are hereby informed that any cast ballots publicly displayed will be rejected."
The party added that with the protocols put in place, it wants to reassure "all relevant parties, including stakeholders, delegates, aspirants, and the public that with these guidelines in place, no individual can decipher the voting preferences and patterns of specific voters after the voting process concludes."