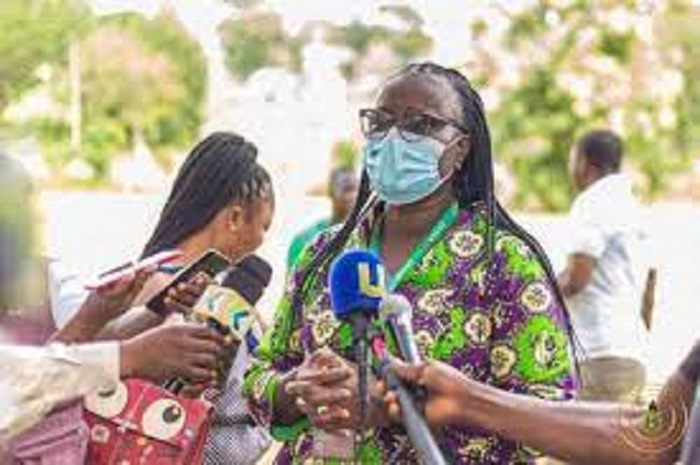 Three students from the Kwame Nkrumah University of Science and Technology (KNUST) in Kumasi, who successfully prevented a colleague student from committing what was thought to be suicide, have been honoured by the Vice Chancellor.
He had attempted to jump from the balcony of the fifth floor of Brunei Hostel on Tuesday [July 4, 2023].
He was, however, rescued by colleagues.
A video, which was circulated on social media, showed the student hanging on a window with about four people pulling him up to safety.
The Vice-Chancellor, Prof. Akosua Dickson, named the award winners as Theophilus Amo Oduro Aboagye, Kwabena Amoako Marfo and James Michael Mozley Nsafoa.
The three received the 'Special Award Category', during the maiden Vice Chancellor's Students' Excellence Awards, held at the Great Hall of the KNUST on Wednesday, August 2, 2023, where 43 others were also honoured for their outstanding performances in both academics and sports.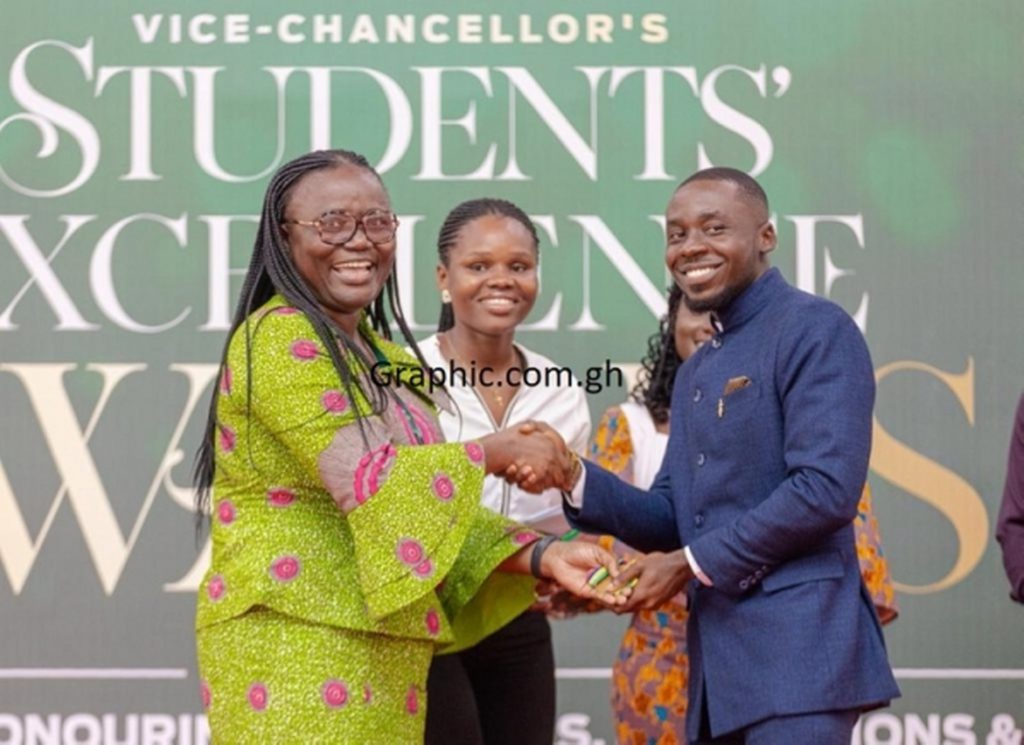 The President of the Students' Representative Council (SRC), Frank Owusu, received the award on behalf of the three, who were absent.
It was held under the theme: 'Balancing Acts: Honouring Academics, Innovations and Beyond.'
The VC said: "I don't want to remind you of that unfortunate incident that happened at Brunei".
"Foremost, I thank the almighty God, and but for the bravery, boldness, courage, and selflessness of these three sons of mine, the story would have been different", she stressed.
"But for the love, these three showed for their brother. They just held him… they just held him", she enacted the incident, and the University community salute them for their timely intervention.
According to the VC, the victim had gone through several stages of counselling and his situation is now stable, and subsequently going through his academic pursuit smoothly.
Commendation
The SRC President of the University, Frank Owusu, on behalf of the awardees, thanked the VC and the organising body for the recognition.
He said as responsible students, they will continuously guard the enviable accolade of KNUST as the 2023 World's Best University in terms of Quality Education.