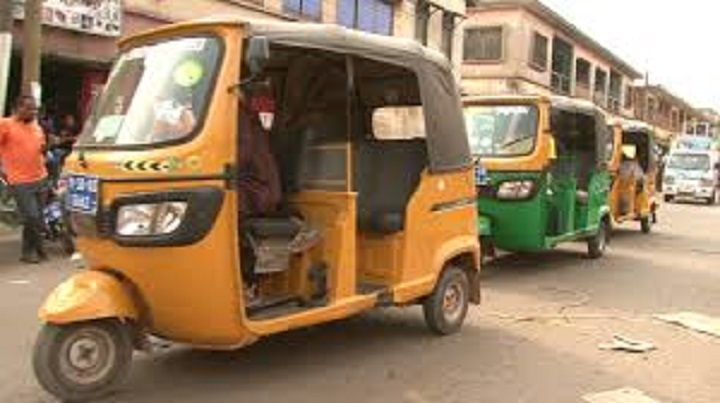 A scuffle between the police and tricycle operators in Kumasi has resulted in the injury of six police officers.
The officers had been called by the Kumasi Metropolitan Assembly (KMA) to restore calm after the tricycle operators besieged the KMA offices to retrieve their seized tricycles.
The KMA and tricycle operators in Kumasi have been on a war path following the KMA's decision to ban the operations of tricycles popularly called "Pragya" from operating within the central business district.
Speaking to journalists, the Head of Communications at the KMA, Nana Afuah Konadu said the KMA will still go ahead with its decision.
"If you go to the hospitals you will see various injuries they have sustained. We realised the situation was getting out of hand. They were not ready to comply, they were ready to hurt anybody that came their way. They just didn't allow law or order to work, so the military came in, I think about seven or so came in to disperse the crowd. They have left. As you can see, we are continuing for one week, and it will continue again depending on the state of affairs," the Head of Communications at the KMA said.
Tricycle operators in the region, on August 2, escalated their protest against a directive to restrict their movement in parts of the Central Business District as the Kumasi Metropolitan Assembly vows to implement the policy.
The tricycle operators on Wednesday, August 2, took to the streets and blocked a major road leading to Kejetia, causing significant disruptions to traffic and daily activities.