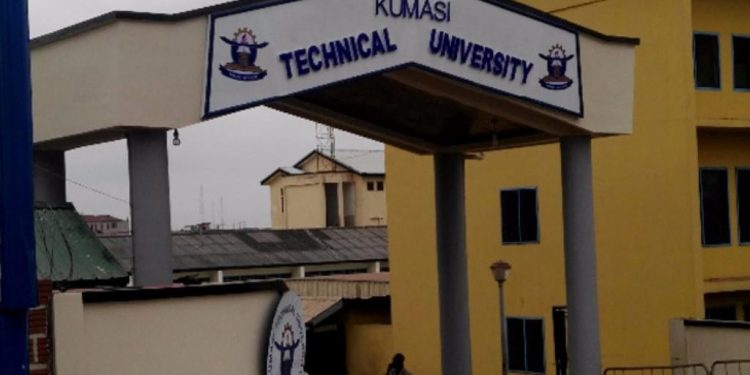 The Kumasi Technical University (KsTU) has denied reports that it has sacked over 2,000 students for failing to pay their fees on time.
In a statement, the university said that no student has been sacked, but rather, those who have not registered for the Second Semester of the 2022/2023 Academic Year have been asked to defer their programmes.
The university said that it had extended the deadline for students to register on several occasions, but a significant number of students still failed to do so.
The deadline for students to register was originally May 29, 2023, but it was extended to June 5, July 9, and July 28. The Students' Representative Council (SRC) then asked for another extension.
"Despite the Executives of the SRC setting a deadline of 3rd August, 2023, the University added a human face and formally ended course registration for students on 7th August, 2023, when even the End-of-Second-Semester Examination had begun. After these many concessions, there are still 648 students who have not registered, as opposed to the 2,000 that some media houses had stated."
"It must be noted that, contrary to what was falsely claimed, the University's Academic Board took this decision, and not the Chancellor, the Honorable Dr. Kwame Addo Kufuor."
The university said that it has a policy of withdrawing students who fail to register, but it decided to be lenient in this case and asked the affected students to defer their programmes instead.
The university said that there is no tension on campus and that over 11,000 students who registered for the Second Semester are comfortably writing their examinations.
The statement said that the university is committed to providing quality education to all its students and that it will continue to work with students to ensure that they are able to register and complete their studies.