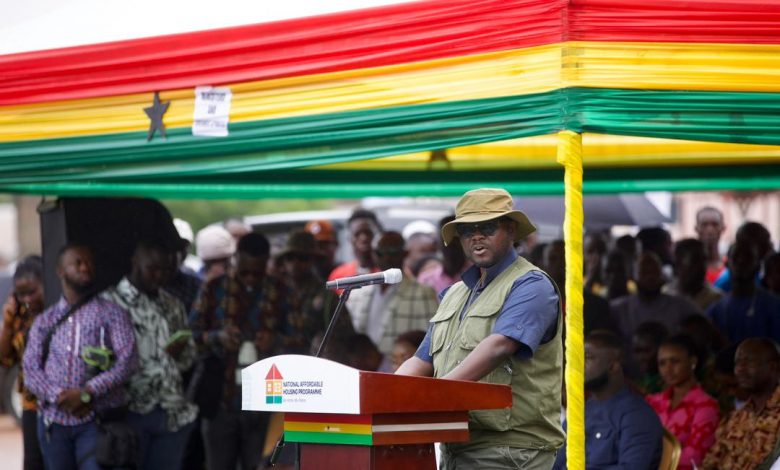 The Minister for Works and Housing, Francis Asenso-Boakye, says the newly launched Pokuase Housing Project has been crafted to ensure that middle income earners are not priced out.
The Minister said the project has the ordinary citizens at its base, and will not depart of it.
Delivering his speech at the commencement of the project at Pokuase, the sector minister said the project will come with recreational facilities.
"Unlike other public housing projects that have ended up being purchased by only the rich, stringent mechanisms have been put in place to ensure that the target group of this project, which is the low to middle income earners are reached."
"These mechanisms include income-based eligibility criteria, no resale policy, and a cap on housing units per person," he said.
The Bantama Member of Parliament also said the project will have eco-friendly spaces for children to play in.
"The developers are also required to incorporate extensive landscaping into the project. This will not only create aesthetically pleasing environment, but also, contribute to carbon dioxide absorption, helping to mitigate greenhouse gas emissions, and the perennial flooding in the country."
"Not only that, the project makes provision for safe and eco-friendly spaces for children to play and grow, recreational facilities, such as, football fields, tennis courts, swimming pools, as well as commercial spaces."
"By this, we strive not only to meet the housing needs of our people, but aim to create a model community, that embraces eco-friendliness, supports local industries, and adapts to the challenges posed by climate change."
About the Pokuase Housing Project
The Pokuase Affordable Housing Project ensures inclusivity, prioritising low to middle-income earners.
Stringent eligibility criteria will provide equitable access to the housing units, preventing resale and promoting equal opportunities for eligible applicants.
The project will also incorporate essential amenities and social infrastructure, fostering a vibrant community and enhancing residents' overall well-being.