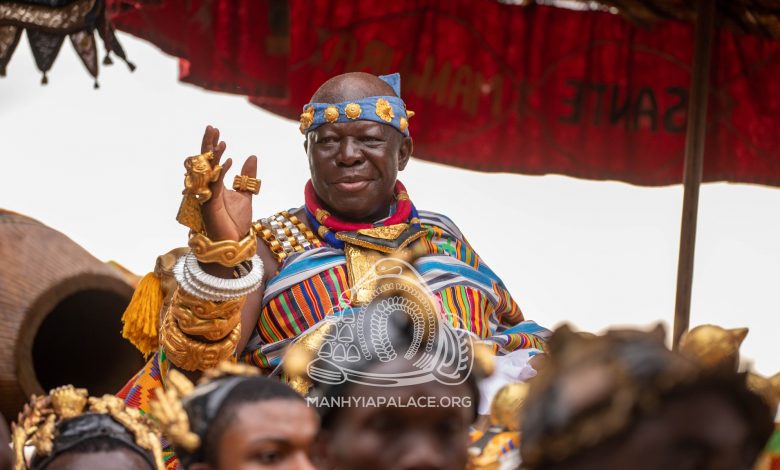 His Majesty Otumfuo Osei Tutu II
Otumfuo Osei Tutu II, the Asantehene, has destooled Nana Saforo Koto, the Chief of Bekwai-Abodom.

The destoolment is as a result of Nana Saforo Koto's inability to defend himself against nearly 20 charges presented by concerned residents within his community.

The charges against him predominantly revolve around the alleged unrestricted sale of land to illegal miners, a practice fueling the destructive illegal small-scale mining alias 'galamsey' operations that have wreaked havoc on local water bodies.

Moreover, he stands accused of neglecting his community duties for an extended period of 7 years, resulting in the abandonment of critical traditional rites and rituals within the stool house, along with other customary activities.

Subordinates operating under his authority have taken issue with Nana Saforo Koto's blatant disregard for essential traditional practices associated with his position.

During the proceedings at a sitting of the Asanteman Traditional Council, Otumfuo Kyeame Kwaku Owusu, a key representative of the Asantehene, revealed that Nana Saforo Koto, when given the chance to address the allegations at the committee level, failed to provide satisfactory responses.

After attentively considering the perspectives of various divisional chiefs and assessing the available evidence, Otumfuo Osei Tutu II deemed Nana Saforo Koto culpable on all counts. Consequently, the decision was reached to strip him of his title.

Ahead of the 25th Anniversary celebration of Asantehene Otumfuo Osei Tutu II, it has been indicated that additional chiefs involved in illicit mining activities could face destoolment if found guilty. This decisive measure aims to curtail the unfortunate pollution of river bodies resulting from unlawful mining practices.