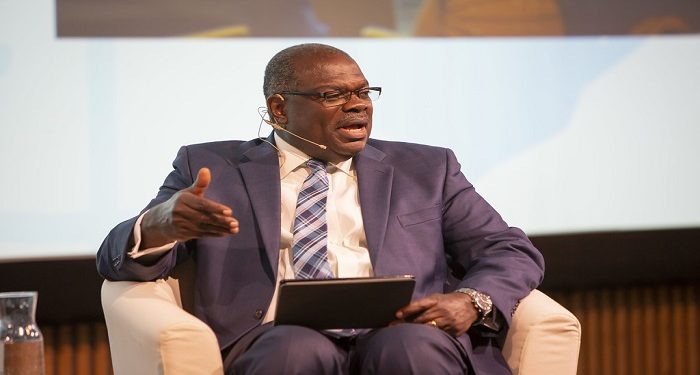 A former Vice Chancellor of the University of Ghana and Secretary General of the Africa Research Universities Alliance, Prof. Ernest Aryeetey has shot down suggestions for the boarding school system in Senior High Schools to be scrapped.
The calls for abolishing boarding schools resurfaced after a viral video showed a final-year student physically assaulting a fellow student at Adisadel College.
Following the incident, the Office of the Attorney General has taken the matter to court, but some analysts in the education sector have labelled it as evidence of the breakdown of law and order.
They argue that eliminating boarding schools might help curb indiscipline among students.
However, Prof. Aryeetey holds a different view on the matter. In an interview with Citi News, Prof. Aryeetey expressed that the way to address the current problem should not involve scrapping the boarding school system.
He acknowledged that managing boarding schools could be challenging and expensive, but he believes that abolishing them is not the solution to the issue at hand
"The way to deal with the problem of today, will not be to scrap the boarding school system. I understand the boarding school system has become extremely expensive to manage.
"It is so because the state has decided that it wants to carry the burden. Boarding schools should be available to those who want and are willing to invest in them so scrapping boarding schools because the state cannot afford them cannot be the answer. Boarding school should be there for those who can afford it and those who be assisted can take advantage of it. Those who cannot afford it can use day schools".
To restore discipline in Senior High Schools, Prof. Ernest Aryeetey wants to the Ghana Education Service to give school boards the power to take disciplinary action.
"Today as a result of social media, students have access to phones, and so we are able to see it, but it doesn't mean that bullying is new, it has always been there, let us not pretend. My worry is that those who are better positioned to deal with it at our schools have been restrained by the rules and practices of the Ghana Education Service," Prof. Ernest Aryeetey bemoaned.