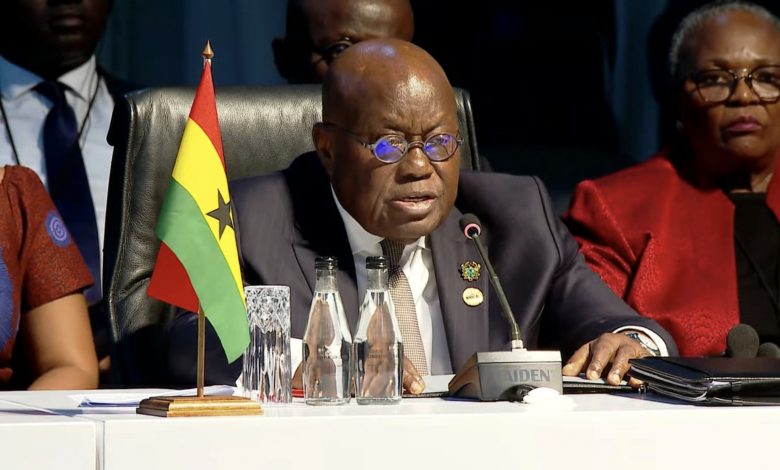 President Nana Addo Dankwa Akufo-Addo is asking world leaders to work at bringing peace to the world.
Nana Akufo-Addo says the recent invasion of Ukraine by Russia has had a devastating effect on African economies including Ghana.
Speaking at the 2023 BRICS summit in South Africa, Nana Akufo-Addo says world peace is important for global development.
"We must renew our commitments and consolidate peace and democracy all over the world and we will have to brace ourselves to live in a new and more dangerous world today and in the future.
"The issues of peace, progress, and prosperity in BRICS countries and Africa are deeply intertwined which presupposes that ensuring the development of Africa should be in our common interest."