Politics
Alan could form his own party to show he's still a force to reckon with – Gyampo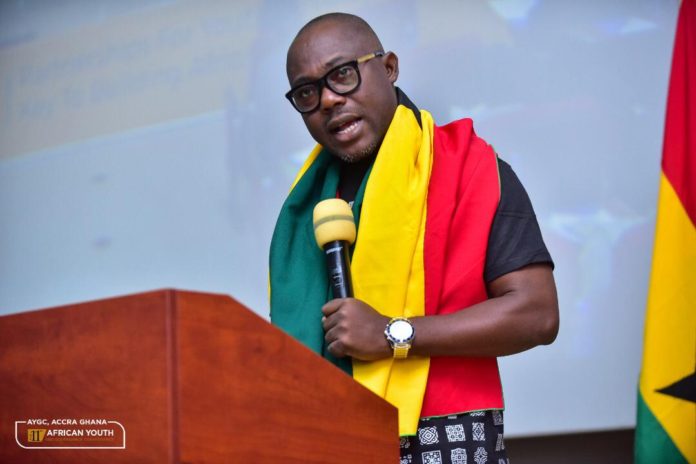 A senior political science lecturer at the University of Ghana, Professor Ransford Gyampo, has suggested options for Alan Kwadwo Kyerematen to consider as part of his future plans for his political career.
Speaking to newsmen, Professor Gyampo highlighted that Kyerematen could still be a force to be reckoned with if he forms his own political party.
"Where he goes from here depends on him, I think he can choose from four scenarios. If you look at the statement that he made, he creates an impression that he's focused on the bigger picture. He thinks that he has an appeal to the people of Ghana, so if he's not going to get the vehicle of NPP through which he could appeal to Ghanaians."
"Then, he may want to go and appeal to Ghanaians in whatever capacity. He can decide to remain in the party, he has not announced that he has broken away from the party. He can also decide to team up with other aspirants to present a certain formidable candidate, either led by himself or by other people. Or he can decide to go as an independent candidate, or he can decide to form his own political party and see if he can be a force to reckon with. If he also decides to form his own party, then he will still be a force to reckon with," he suggested.
Asked if the running mate of Dr Bawumia was feasible, Professor Gyampo emphasized the difficulties of Alan Kyerematen accepting a running offer from the Vice President, if he wins the November 4 election.
"It depends on him, but I think that it may be quite difficult for Alan to accept to be Dr Bawumia's running mate, having been there from 2007 till now. I'm sure that he would want to subscribe to the New Patriotic Party cliché of 'y3nim wo fri tete' [We've known you for so many years]. And that may not, in my view, allow him to want to be a running mate to Dr Bawumia".
He highlighted the critical role Alan Kyerematen plays in the NPP, stating that the support base of the party will shrink if he is not drawn to the party's fold.
"It will take a heavy chunk of their support base if they don't put in a mechanism to bring Alan back into their fold, and it may have its sterling impact on the electoral fortunes," he said.
Mr Kyerematen, who secured the third position in the Special Delegates' Conference, was expected to be one of the five candidates participating in the upcoming November 4 presidential primaries.
However, he withdrew from the polls on Tuesday, September 5, citing alleged intimidation of his supporters and manipulation of the election in favour of one candidate.