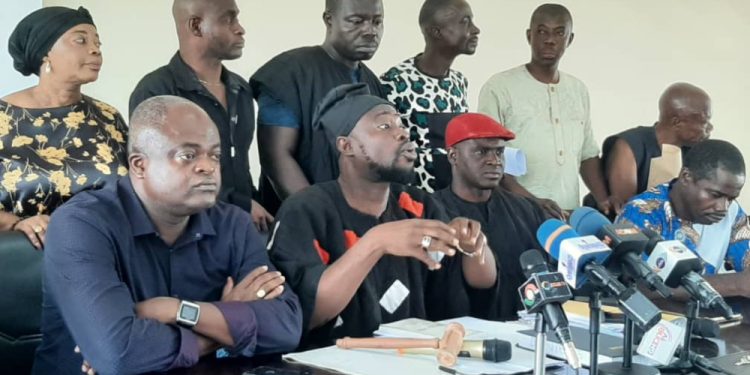 Assembly members within the Asokwa Municipal Assembly of the Ashanti Region are making a strong call for the government to allow the assembly to collect property tax directly in order to properly perform its development mandate.
According to the assembly members, ever since an entity assigned by the Ghana Revenue Authority (GRA) was tasked to collect property rates beginning in 2023, the assembly has not been receiving its rightful share as expected.
The assembly members lament that this situation has crippled the work of the assembly, adding that the Asokwa assembly is unable to perform its duties as expected.
In their bid to get their concerns addressed so that the assembly can collect the property rates, the assembly members say they are sending proposals to all relevant stakeholders.
The assembly members, after having a meeting on the matter, have resolved that from October 2023, the assembly will institute a task force to collect property rates since they say the law still allows them to collect the taxes themselves.
The presiding member for the Asokwa Municipal Assembly, Elliot Fosu Bannor, told journalists at a press conference on Friday that "We need development. Do you know the problems that we are going through in our respective electoral areas? Sometimes it takes three or four years before the common fund comes. When it comes too, it comes in tranches."
"This year, almost two or three quarters are in arrears. And Asokwa, we are not using the common fund, we are using the IGF and IGF is the heart of every assembly, especially the property rate…other than that, it will affect the local government system."