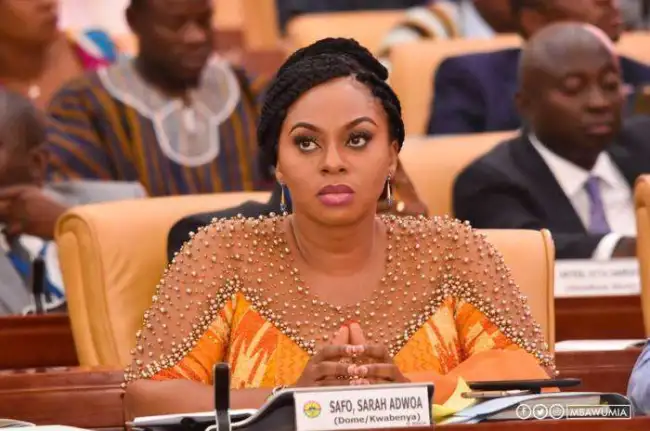 The NPP Member of Parliament for Dome–Kwabenya, Sarah Adwoa Safo, has announced her intentions to contest again in the 2024 election.
Adwoa Safo, who first entered Parliament in 2012, publicly apologized to the President, the Vice President, and the leadership of the NPP over the past week for what she says were actions that affected the party.
She was away for almost a year, leaving a vacuum in Parliament and the Ministry of Gender, Children, and Social Protection, where she served as Minister.
Speaking to journalists after touring her constituency, Sarah Adwoa Safo said she had already informed the party of her intentions to run again. "Politics is a game of numbers, if it's the will of God and the people want me, I will run again," Adwoa Safo said.
The New Patriotic Party expressed its approval of the public apology made by the MP.
The Deputy General Secretary of the NPP, Haruna Mohammed, stated that her apology is viewed positively and contributes to the party's image. "She has done something positive and the party welcomes her apology," Haruna Mohammed said.
However, some New Patriotic Party (NPP) executives in the Dome-Kwabenya constituency say they have taken the apology by Member of Parliament, Sarah Adwoa Safo, with a pinch of salt.
The NPP constituency Secretary for Dome-Kwabenya, Theophilus Larbi, described her apology as habitual, adding that her re-election as parliamentary candidate for the next general elections could adversely affect the party's chances in the constituency.