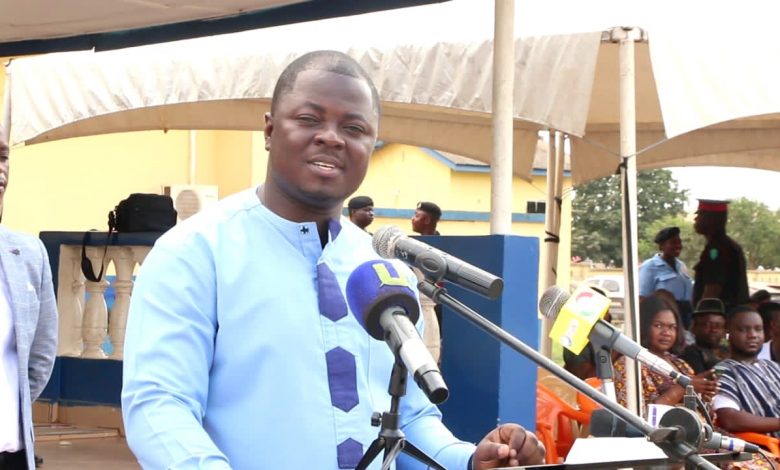 Government is committed to provide financial and technical support to SMEs- YEA Boss 
The Chief Executive Officer for Youth Employment Agency YEA, Mr Kofi Baah Agyepong, has reiterated government's commitment to provide financial and technical support to small and medium businesses in the informal sector.
According to him, government through the Youth Employment Agency is coming out with innovative policies that will ensure youth in the informal sector are taking through skills acquisition that will help them start their own businesses.
Mr Kofi Baah Agyepong in an interview with Captain Koda host of the Kumasi based OTEC 102.9 FM's morning show "Nyansapo", on Friday September 1, 2023 observed that, youth who will avail themselves for the skill training will be given GHS 500 monthly stipend while under training.
He noted that government is coming out with such policies to motivate the youth to at least learn skills such as tailoring, bakery, masonry, carpentry among others.
Youth on Garment Module
The CEO during the interview revealed that, government on August 15,2023 through the Youth Employment Agency (YEA) launched the "Youth in Garment and Textiles Module" in Kumasi.
The Module, he observed, aims at bridging the skill gaps and create sustainable employment opportunities for young people interested in tailoring or dressmaking and ultimately contributing towards growth and development
He noted that, the module has been designed carefully to afford beneficiaries the opportunity to receive in-depth knowledge and hands-on training in various aspects of tailoring and dressmaking, including fabric selection, cutting techniques, sewing, garment construction, pattern making, and alterations.
"The Programme also targets to directly engage already existing apparel start–ups to support in the implementation process to achieve the desired objectives and this will involve; On-the-Job Training in the various skill areas to be undertaken by selected Garment and Textile partner companies, Micro and Small- scale seamstresses and tailors –they would provide apprenticeship for the youth within their communities". He said.
He added that over 500 Mastercrafmen have been shortlisted to provided training for about 2, 000 youth who have availed themselves for the training so far.
He added that, all the apprentice while learning the kills will receive monthly stipend after which the government will set them up upon completion of their training.
Source: Ghana/otecfmghanma.com/Jacob Agyenim Boateng