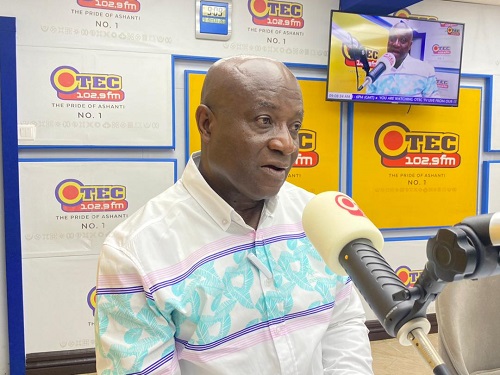 The Majority Leader of Parliament, Osei Kyei-Mensah-Bonsu has refuted claims of being involved in an alleged plot to impose Vice President Dr Mahamudu Bawumia on the New Patriotic Party (NPP).
This follows the airing of an audio clip on Friday, September 8, 2023, at Sompa FM, Suame-Kumasi in which allegations were made against some individuals including the General-Secretary of the NPP, Mr Justin Kodua Frimpong; Mr John Boadu, former General-Secretary of the NPP and President Nana Addo Dankwa Akufo-Addo.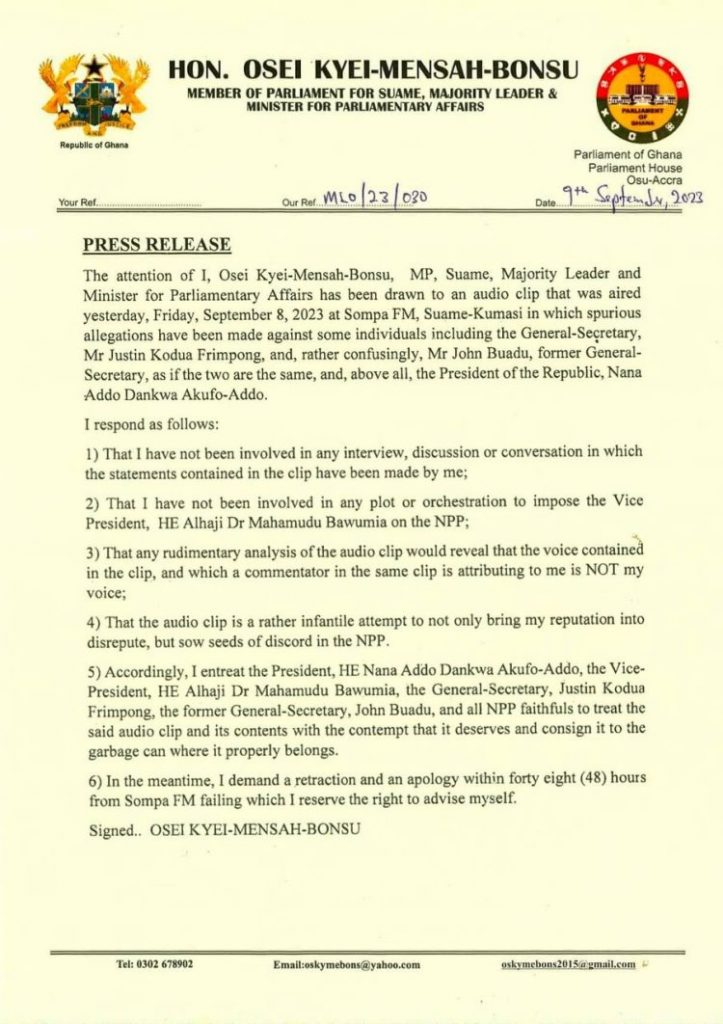 Mr Kyei-Mensah-Bonsu in a statement signed and issued in Accra on Saturday indicated that "I have not been involved in any interview, discussion or conversation in which the statements contained in the clip have been made by me; that I have not been involved in any plot or orchestration to impose the Vice President, HE Alhaji Dr Mahamudu Bawumia on the NPP."
"That any rudimentary analysis of the audio clip would reveal that the voice contained in the clip, and which a commentator in the same clip is attributing to me is NOT my voice. That the audio clip is a rather infantile attempt to not only bring my reputation into disrepute but sow seeds of discord in the NPP."
He has therefore entreated the President, the Vice-President, Mr Frimpong, Mr Boadu, and all NPP faithful to disregard the said audio clip and its contents and treat it with the contempt that it deserved.
"In the meantime, I demand a retraction and an apology within forty-eight (48) hours from Sompa FM failing which I reserve the right to advise myself," he added.