Politics
Increase in cocoa prices a rip-off of hardworking farmers – Mahama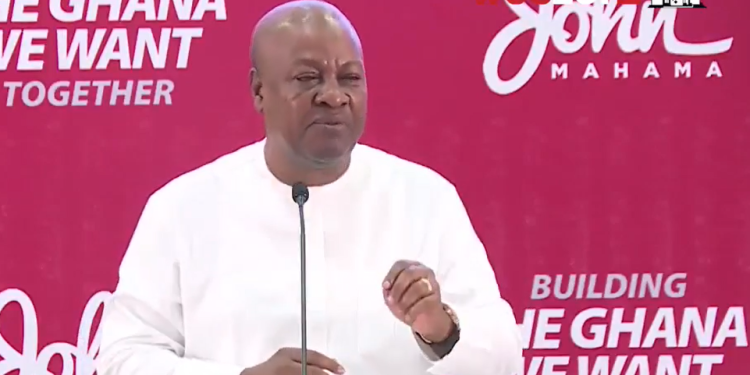 Former President John Mahama has expressed disappointment over President Akufo-Addo's recent announcement of a GH¢1,308 producer price per bag of cocoa.
Mr Mahama who is also the flagbearer of the National Democratic Congress (NDC) described it as a rip-off of hardworking cocoa farmers.
Speaking at an event in Tepa on September 9, President Akufo-Addo acknowledged the challenges faced by cocoa farmers due to low international cocoa prices, exacerbated by the COVID-19 pandemic.
Despite these difficulties, he mentioned that COCOBOD and the government have decided to raise the producer price of cocoa.
The President explained that cocoa prices had increased from GH¢7,600 per tonne in 2016 to GH¢12,800 per tonne in 2022, a substantial 68% increase.
He stated that the government had further raised cocoa prices from GH¢12,800 per tonne to GH¢20,943 per tonne, equivalent to GH¢1,308 per bag. This new price represents 70.5% of the Gross FoB price and is equal to $1,821 per tonne.
President Akufo-Addo highlighted that this is the highest price paid to cocoa farmers in West Africa in approximately 50 years.
However, in a Facebook post on Monday, September 11, John Mahama argued that given the international market price of cocoa reaching a 46-year record high of $3,600, the government should have provided cocoa farmers with a more equitable share of the international FOB price.
He expressed disappointment that the government has chosen to offer farmers a mere GH¢1,308 per bag, which constitutes only 52.7% of the FOB Price on the international market.
"Sadly, government has chosen to give them a paltry GH₵1,308 per bag, which constitutes only 52.7% of the FOB Price of the product on the international market."
Mahama insisted that this is unfair to cocoa farmers who have faced increasing challenges since the NPP assumed office in 2017.
Mahama pointed out that during his tenure in 2016, his government, in addition to the free fertilizer and free cocoa seedlings program, allocated cocoa farmers 66.06% of the FOB Price of cocoa.
He argued that the NPP administration should have built upon this foundation but instead "have rather increased the operational expenses of COCOBOD and reduced the international FOB share for the farmers."
Mr Mahama concluded that cocoa farmers deserve better treatment.