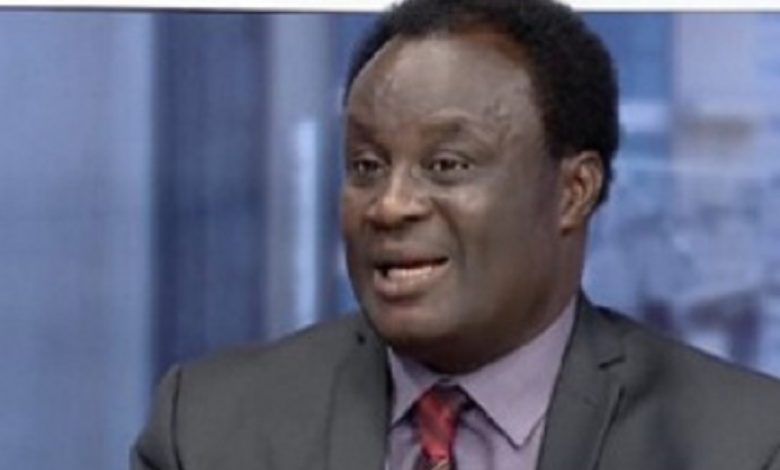 Historian and lawyer, Anokye Frimpong
Historian and lawyer, Anokye Frimpong, has said that the ruling New Patriotic Party (NPP) would virtually be handing over power to the National Democratic Congress (NDC) if it makes Vice President Dr Mahamudu Bawumia its presidential candidate for the 2024 elections.

According to him, a Bawumia candidate would lose the 2024 election because of the Ashanti and Akyem rivalry in the NPP.

Lawyer Anokye Frimpong, who made these remarks in an interview on OTEC FM, on Monday, September 11, 2023, added that the Ashanti voting for a Northerner factor and the Christian voting for a Muslim factor would adversely affect Bawumia's chances of becoming president.

"If the Ashantis don't think twice and they go and vote for Bawumia, Akufo-Addo's choice, it would be like giving it (the flagbearership) to the Akyems. And this would not work because Ashantis ever since they broke away from Nkrumah, in 1952 have never been led by a Northerner.

"Their (the Ashantis') tradition is that nobody can rule over us which is not necessarily a bad thing because they conquered almost every state in Ghana and so they are not ready to submit to anyone," he said in Twi.

He added, "Also, no Muslim has ruled Ghana before. So, even though Bawumia has been attending different churches lately, there is no way Christians are going to accept him. The moment Bawumia becomes the NPP flagbearer, it would be like them handing over power to the NDC".

Lawyer Anokye Frimpong added that Ashantis are now looking at having an Ashanti in the NDC to become the president of Ghana and one of the names that has been coming up is Julius Debrah.