Politics
Video: Sylvester Tetteh joins Team Bawumia ahead of November 4 NPP primaries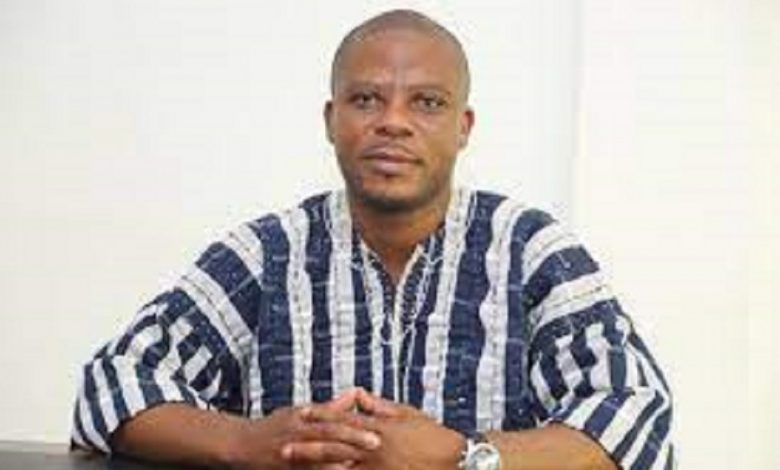 Member of Parliament for Bortianor-Ngleshie Amanfro constituency in the Greater Accra and a well-known member of the Alan for President campaign, Sylvester Tetteh, has joined the campaign of the Vice President, Dr Mahamudu Bawumia, ahead the New Patriotic Party (NPP) presidential primaries on 4 November 2023.
Speaking on Metro TV's Good Morning Ghana today 12 September 2023, Sylvester Tetteh said it is obvious that the New Patriotic Party rank and file support the candidature of Vice President Mahamudu Bawumia and to that extent, he in consultation with his constituents, have decided to join team Bawumia.
Sylvester Tetteh further indicated that since Alan is no-longer in the race, there is the need for him to make a choice among the remaining candidates. That choice, he said is Dr Mahamudu Bawumia and that is because, he believes, Dr Bawumia will make an excellent President.
"It is obvious from the campaigns that we have waged and I have engaged extensively with my constituents, people within and without and I think I am making a firm commitment that I will support Dr Mahamudu Bawumia for the 4 November elections" the Bortianor-Ngleshie Amanfro lawmaker said.
Long-standing presidential hopeful of the ruling New Patriotic Party (NPP), Alan John Kwadwo Kyerematen, announced his decision to pull-out of the 4 November 2023, presidential primaries of the NPP in a press release dated Tuesday, 5 September 2023.
His poll-out dis not surprise many people because of his poor showing in the first round of voting in August by the party to trim down the numbers to five from the ten aspirants who filed to contest the NPP primaries.
Mr Kyerematen and his campaign team (Alan 4 President, A4P), until his announcement, had been relatively silent after the 26 August 2023 special electoral college elections held in all 16 regional capitals and an additional centre at the NPP party headquarters.
Before the press release, the "A4P" team on Sunday 3 September 2023, announced that its presidential aspirant, Alan Kwadwo Kyerematen, will be addressing the press on the advertised date of 5 September. The announcement immediately generated debate among the NPP rank and file as to what exactly Mr Kyerematen is likely to say.
Since his formal withdrawal from the presidential primaries, most of his known supporters have openly expressed their support for whoever the party settles on as presidential candidate for the December 2024 polls.
The reality is that Alan's poor showing has literally killed his "Aduru Wo So" (It is my turn) mantra. His wide margin loss to the sitting Vice President, raises serious concerns in his team about his ability to raise funds for the upcoming NPP presidential primaries even if the appetite remains intact.