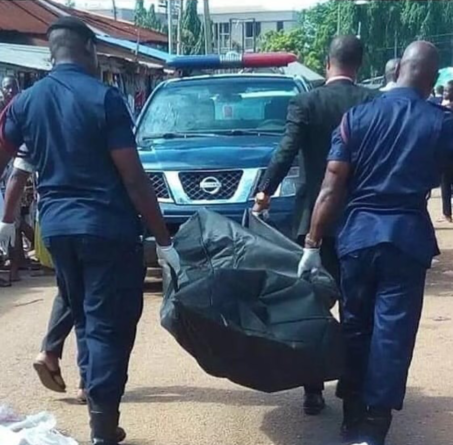 Residents of American Town in the Awutu Senya East District of the Central Region are living in fear following the murder of a young woman believed to be in her late twenties.
Sources within the community say they found the naked body of the lady in a bag close to an abandoned container with face injuries believed to have been caused by a sharp object.
Residents in the area say they fear for their safety after the incident and are calling on the authorities to carefully investigate the matter.
"Some bad people are believed to have been behind this crime. My community members are afraid. We know when it's getting to Christmas some people engage in these bad acts. We want the police to begin an investigation into the matter," one resident expressed his fears.
"I was on my way to work when I heard that a woman had been murdered and dumped in a container in the community. We don't know her in the community. This is the second time such an incident has happened here. We have children here and this is dangerous," another resident told Citi News.
The murder of the young woman has sent shockwaves through the community. The residents have called on the police to investigate the matter thoroughly and bring the perpetrators to justice.