The President has re-echoed government's determination to continue prioritising Science, Technology, Engineering and Mathematics (STEM) education as an essential tool towards equipping the future workforce of the country, with 21st Century skills necessary for the emerging fourth industrial wave.
According to Nana Akufo-Addo, it is for this reason that his government is putting STEM education in its central, relevant place in the nation's educational curriculum.
Speaking at the 85th anniversary of the Presbyterian Boys' Senior High School on Saturday, 30th September 2023, the President stated that, pursuant to this, the percentage of General Science students in senior high schools, which has been some 12% over the years, has risen to some 15% this year.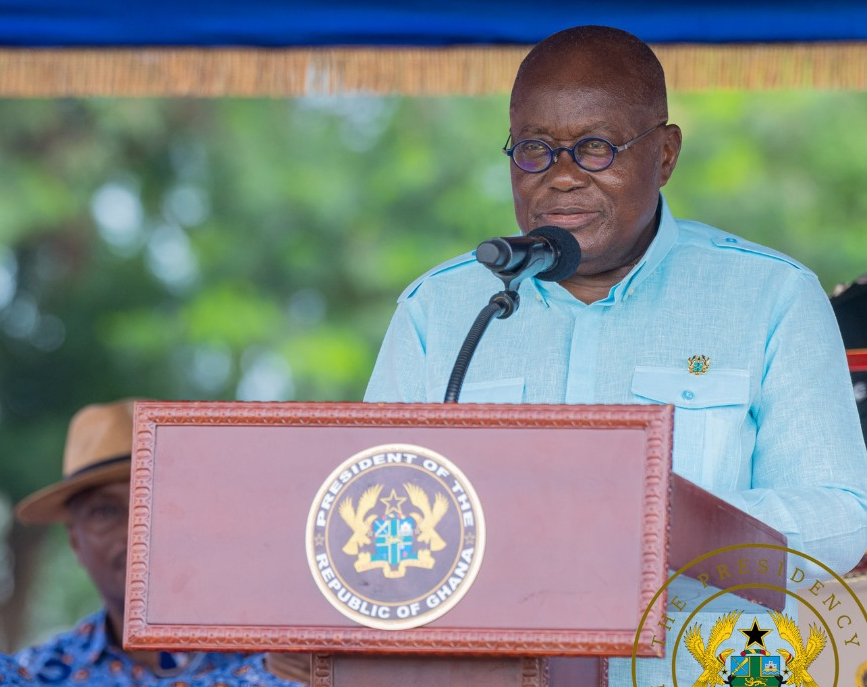 He added that, in 2024, "it is expected to increase even further to some 24%".
Explaining in detail some of the STEM policies introduced by his government, President Akufo-Addo noted that a STEM pipeline has been created to increase STEM enrolment at the tertiary education level, through pre-engineering programmes.
"The pre-engineering programme has been introduced to target Senior High School Graduates in General Arts, Visual Arts and Business.
"The George Grant University of Mines and Technology, the Pentecost University, and the Kumasi Technical University have admitted students into this flagship programme, which allows students to study subjects such as Physics, Elective Mathematics, Engineering Practice, Chemistry, Technical Drawing, Applied Electricity and ICT," he noted.
The one-year pre-university programme, which was launched in February 2022, he said, is "already admitting its second cohort of students, the talent pool from which engineers can be selected will mean the number of engineering graduates; that is First degree and Higher National Diploma, will increase from the current 6,500 to 30,000 by 2030."
At the Senior High School level, President Akufo-Addo said, "Increasing enrolment in STEM has been made possible by operationalising four newly constructed STEM Model Schools, and converting three (3) existing schools into STEM Model Schools."
The schools are the Ghana STEM Academy Schools as Abomosu STEM Academy, Awaso STEM Academy, Kpasenkpe STEM Academy, Bosomtwi Girls STEM Academy, Bosomtwi STEM Academy, Accra High School STEM Centre, and Koase Secondary Technical School.
These schools have been equipped with state-of-the-art laboratories and classrooms, dormitories, assembly halls, dining halls and conducive environments to foster teaching and learning.
There are some 2,400 students enrolled to study General Science and STEM in the seven schools", coupled with the introduction of new STEM pathways including engineering science and robotics, aviation and aerospace, computer science, biomedical science, agricultural science and manufacturing.
Also included in these massive interventions, President Akufo-Addo said, is the completion of ten regional STEM Centres to train a complete STEM pipeline from primary through JHS to SHS.
"The Accra High School STEM Centre is operational, and it receives some 250 students every day who undertake training in robotics, 3D printing, coding, physics, chemistry and biology for JHS and SHS students who are in the Greater Accra Region.
"Six other centres, which are at some 90 per cent complete, are located at Mfantsipim School, Fijai SHS, Koforidua SHS, Jinijini SHS, Ahafoman SHS and Abuakwa SHS, whilst the rest, namely Mawuko SHS, Sefwi Wiawso SHS and Atebubu SHS are between 30 to 50 per cent complete," he indicated.
The President also cited the retooling of science laboratories (Physics, Chemistry, and Biology) of 180 selected Senior High Schools, including Presbyterian Boys' Senior High School, and the construction of Model Junior High Schools to replace clusters of basic schools and equipping the existing schools for STEM programmes as a lot more of the STEM-targeted interventions.