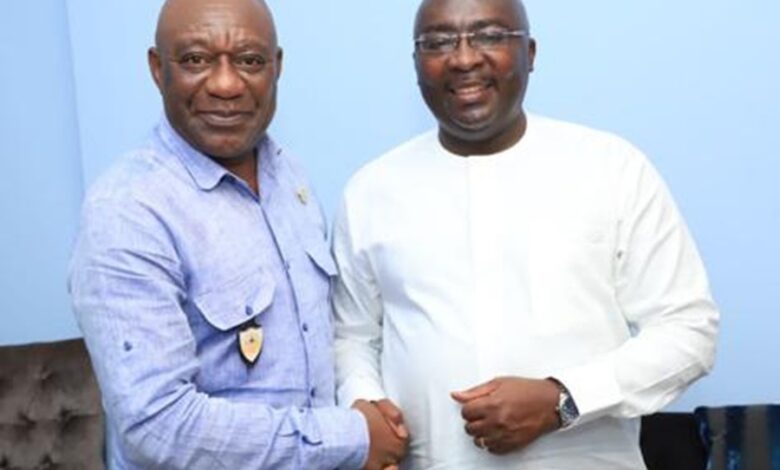 Some New Patriotic Party (NPP) supporters in the Ashanti region said the current EPA boss Dr Henry Kwabena Kokofu is the best pair to Dr Mahamudu Bawumia to run the 2024 general elections.
They believed that since the party has settled on choosing the running mate from the Ashanti region, Dr Kwabena Kokofu stands tall among the favourites.
In an interview, some said the former Bantama MP appeals to the larger populace is a catalyst in amassing more votes in the Ashanti region, and beyond.
The report sampled the views among the elderly, female and the youth in some selected constituencies in the Ashanti region.
Elderly View:
53 year old Daniel Ampah, a resident at Atwima Boko said "the matter has been settled that the running mate should come from the Ashanti Region, it would be ideal to choose someone who appeals to the larger populace".
He noted that of all the names he had heard, Dr Kokofu carries no controversy and would be very acceptable to Ghanaians.
"I have known Dr Kokofu since the year 2000 and have followed his activities including the meticulous manner he does his things and i am sure he would bring his varied experiences from Forestry, governance, politics and work at EPA to bear on the office and assist Dr Bawumia to do well", he stated.
Female Respondent:
Linda Amankwah, NPP member at Duase in the Manhyia North Constituency said she started observing the former MP for Bantama from 2016.
She noted that she could say the vast experience Dr Kokofu has in politics, his courteous mannerisms and deep knowledge of various fields of governance and leadership makes him an ideal person to be considered as running mate to Dr Mahamudu Bawumia.
Youth:
Kwabena Amankwah, 27 year old resident of Asokwa said the current issue in the country was unemployment.
He noted that having followed Dr Kokofu's exploits at the EPA he was sure more of the youth could get employment due to his thinking capacity.
He stated he was aware Dr Kokofu has doubled the staff size at EPA and decentralized operations of the outfit across the country.
"For the youth we want someone who can best fix us with job opportunities and from my knowledge about Dr Kokofu we will be happy if he is considered as a running mate since he has proven himself worthy", he added.
Source: Ghana/otecfmghana.com