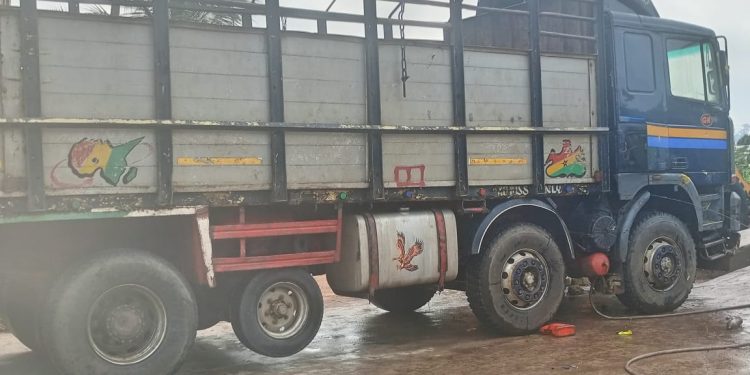 A washing bay attendant in his 30s died while cleaning a truck at Abirem Newtown in the Ashanti Region.
The deceased, identified as only Nuhu, tragically passed away upon arrival at the hospital after being trapped under the truck's head during the cleaning process.
The tragic incident occurred when the attendant was assigned to clean the truck at the Alhaji Washing Bay located in Abirem New Town, in the Kwabre East District of the Ashanti Region.
While washing the truck's engine compartment, the truck's head unexpectedly descended, pinning him underneath.
It took several hours of concerted effort from his colleagues, onlookers, and a team from a towing company to free him from the vehicle.
He was rushed to the hospital by a team of police officers who arrived at the scene when the incident happened.
Police at the Kenyasi District Police Command have invited the driver of the vehicle and the owner of the washing bay to assist with investigations.
The deceased is survived by his pregnant wife, with whom he had recently tied the knot.