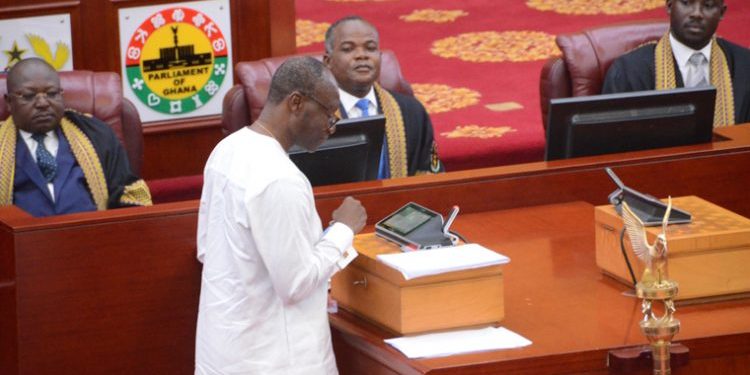 Finance Minister Ken Ofori-Atta has outlined some moves geared towards cushioning the citizenry.
This is a result of what the Minister describes as efforts to give significant relief to the private sector until expenditure pressures.
He made this announcement during the presentation of the 2024 Budget Statement in Parliament.
The items listed by Mr. Ofori-Atta range from locally manufactured sanitary pads to electric vehicles.
Find the full list below:
Extend zero rate of VAT on locally manufactured African prints for two (2) more years;
Waive import duties on import of electric vehicles for public transportation for a period of 8 years;
Waive import duties on semi-knocked down and completely knocked down Electric vehicles imported by registered EV assembly companies in Ghana for a period of 8 years;
Extend zero rate of VAT on locally assembled vehicles for 2 more years;
Zero rate VAT on locally produced sanitary pads;
Grant import duty waivers for raw materials for the local manufacture of sanitary pads;
Grant exemptions on the importation of agricultural machinery equipment and inputs and medical consumables, raw materials for the pharmaceutical industry;
A VAT flat rate of 5 percent to replace the 15 percent standard VAT rate on all commercial properties will be introduced to simplify administration.