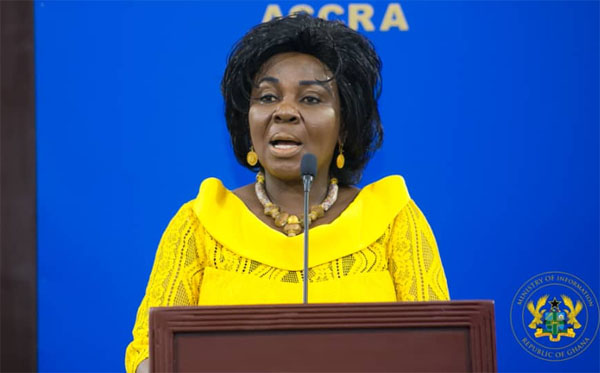 Former Sanitation Minister Cecilia Dapaah has filed an interlocutory injunction application against the Office of the Special Prosecutor (OSP), seeking to stop the Office from further confiscating any of her properties until the criminal case against her is determined.
An application filed by Madam Dapaah's legal team is praying the court for an order of interlocutory injunction restraining the Office of the Special Prosecutor or "his officers, assigns and servants, whomsoever or otherwise howsoever from taking any step that will adversely affect or prejudice the Applicants/Applicants' [Cecilia Dapaah's] rights including their right to a fair trial, their right to protection from deprivation of property, and their right to administrative justice, until the final determination of this suit, upon the grounds set out in the accompanying affidavit and for any further order(s) as this court may deem fit."
Madam Dapaah filed a similar application on October 10 in an attempt to stop the OSP from investigating and prosecuting her and her husband, Daniel Osei Kufuor on charges of suspected corruption and corruption-related offences.
In her application for a judicial review in her October suit, the former Minister prayed the court to declare the seizure and re-freezing of bank accounts on 5th September 2023 as unfair, unreasonable, capricious, and arbitrary.
Madam Dapaah argued that the court must approve her application to protect her property and personal rights and that damages will be inadequate to compensate her.
"I am advised by Counsel that I have property and personal rights that need to be protected by this Honourable Court and that an order of injunction should be granted against the Respondent to prohibit and restrain him from further violating my rights until the determination of this matter.
"I am advised by Counsel that damages will be inadequate to compensate me if this application for injunction is not granted and judgment is subsequently entered in the Applicant's favour."