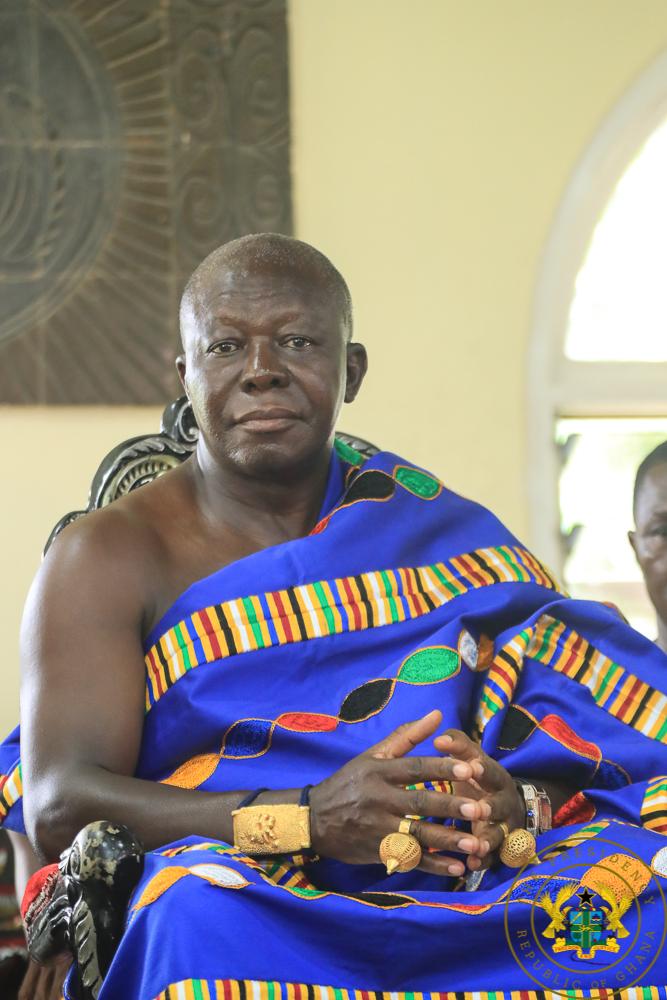 The Asantehene, Otumfuo Osei Tutu II, has voiced his distress over the lack of progress in the fight against illegal mining, often referred to as 'galamsey.'
Citing persistent threats to life and political maligning of persons advocating against the menace, the Asantehene said he is saddened at the intensified activities of illegal miners.
He made the comments when a team from the Kumasi Unit of the Multimedia Group paid a courtesy call on him at the Manhyia Palace, to present laurels won by Erastus Asare Donkor in his consistent reports on illegal mining.
"Galamsey has destroyed all our lands. This is influencing the majority of emerging diseases and deformities in babies from the long exposure to mercury in our water bodies. Yet, complaints do not get any attention.
Advertisement
"I couldn't watch Erastus Asare Donkor's documentary. I was overwhelmed with sadness. It's painful. We have sold arable cocoa lands for these illegalities. The whole country's security machinery could not fight this.
"The new trend now is gunmen hunting people who try to access these sites. I have currently arranged for reclamation of these lands yet they have become danger zones and inaccessible. All these chiefs look on and accept their share. Soldiers have quit the fighting following calls from unknown authorities. Who are these people?" he querried.