Politics
Trending
NDC slams NPP's 'cheap' attempt to 'steal' Mahama's '24-hour economy' policy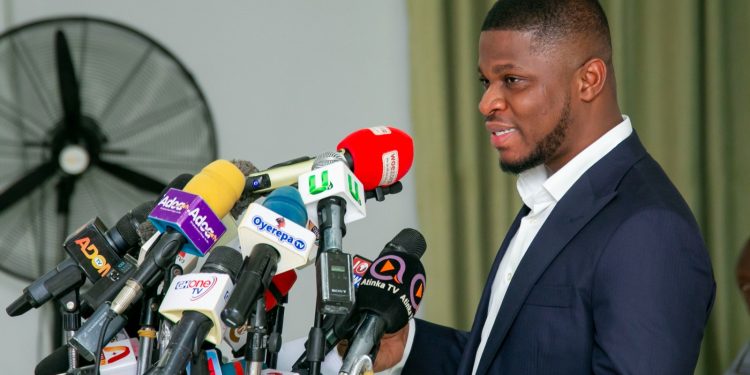 The National Democratic Congress (NDC) has accused the ruling New Patriotic Party (NPP) of attempting to plagiarize its flagbearer, John Mahama's, visionary '24-hour economy' policy.
Mr. Mahama has positioned the 24-hour economy as a cornerstone of his campaign for the 2024 presidential election, advocating for its potential to stimulate economic growth and job creation.
However, Finance Minister Ken Ofori-Atta, while presenting the 2024 budget in parliament on Wednesday, claimed the policy was already being implemented.
In a scathing response, NDC National Communications Officer Sammy Gyamfi asserted, "No desperate attempt by Alhaji Bawumia and the NPP who are bereft of ideas to steal this policy will work. We have seen the cheap attempt they made in the 2024 budget to steal this project and to create an impression that they are already doing it."
Gyamfi further elaborated, "They (government) are not doing what they spoke about or what John Mahama is proposing to do. They should be original and come up with policies for Ghanaians to know that they take us seriously. They should stop this attempt to steal policies they know next to nothing about."
Joe Jackson, Director of Business Operations at Dalex Finance, expressed reservations about Mr. Gyamfi's stance, emphasizing that imposing such a policy on Ghanaians would be counterproductive.
Jackson maintained that effective implementation hinges on fostering an environment conducive to business growth within a 24-hour economy framework.