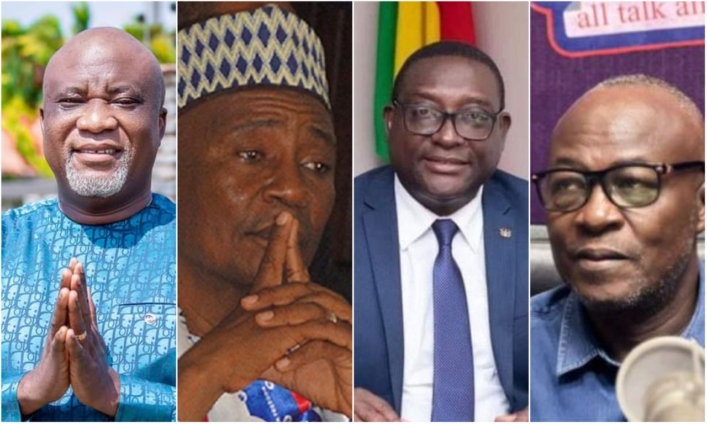 The governing New Patriotic Party (NPP) has revoked the membership of four prominent members: Yaw Buaben Asamoa, Nana Ohene Ntow, Hopeson Adorye, and Boniface Abubakar Saddique.
The decision, outlined in a press release issued on Monday, November 20, is attributed to their public endorsement of a presidential aspirant other than the party's elected flagbearer, Dr Mahamudu Bawumia.
The statement, signed by General Secretary Justin Kodua Frimpong, cites this endorsement as a breach of the party's constitution, particularly Articles 3(5) (A)(4) and 3(9)(1).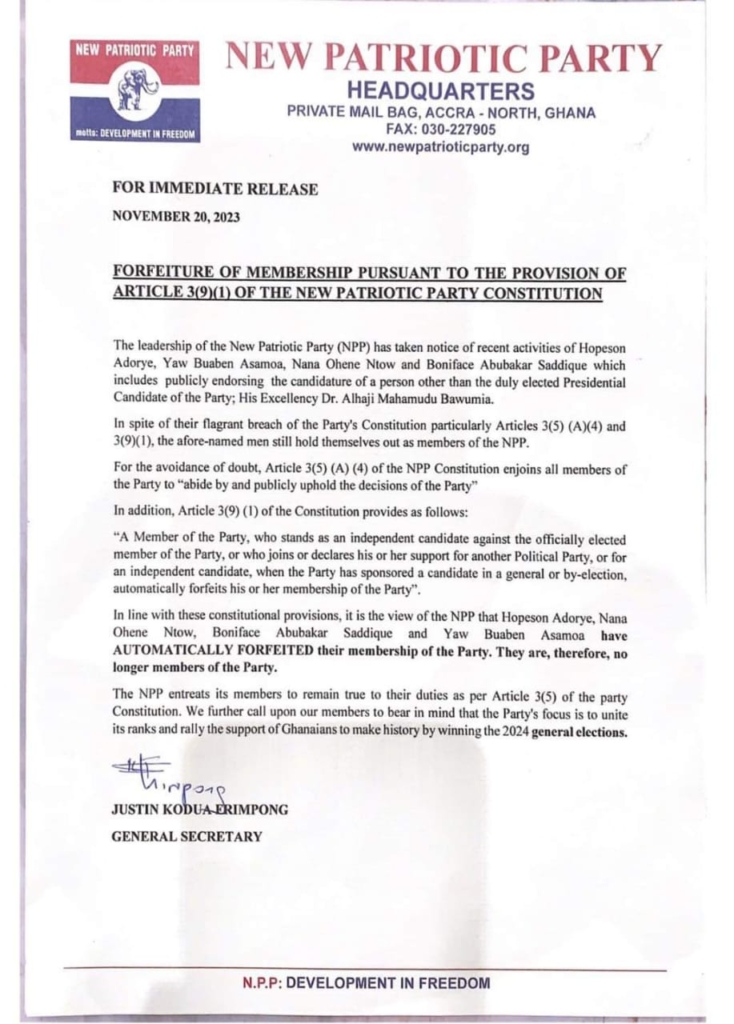 These articles emphasize members' obligation to abide by and publicly uphold the decisions of the party.
Advertisement
The press release highlights the party's awareness of the activities of the four individuals and notes their persistent association with the NPP despite their breach of the party's constitution.
It concludes by clarifying that their actions go against the principles of the party and, as a result, their membership has been forfeited.
"The leadership of the New Patriotic Party (NPP) has taken notice of recent activities of Hopeson Adorye, Yaw Buaben Asamoa, Nana Ohene Ntow and Boniface Abubakar Saddique which includes publicly endorsing the candidature of a person other than the duly elected Presidential Candidate of the Party; Dr. Alhaji Mahamudu Bawumia."
"In spite of their flagrant breach of the Party's Constitution particularly Articles 3(5) (A)(4) and 3(9)(1), the afore-named men still hold themselves out as members of the NPP."
"For the avoidance of doubt, Article 3(5) (A) (4) of the NPP Constitution enjoins all members of the Party to 'abide by and publicly u