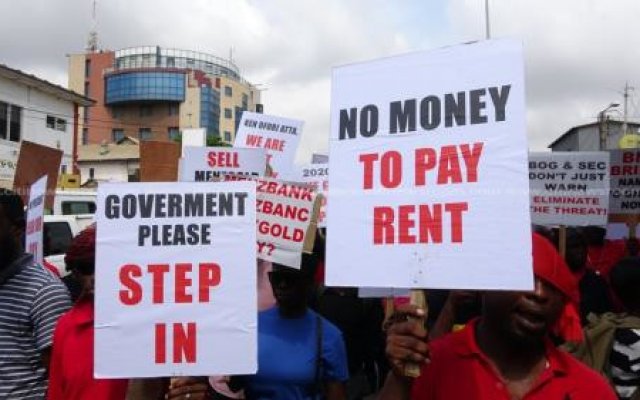 In a significant development in the case against Nana Appiah Mensah (NAM1), the Chief Executive Officer of the defunct gold dealership company Menzgold, the state attorney has withdrawn all previous charges against him. Instead, new charges have been filed in the court today, November 17, 2023.
The Director of Prosecution, Yvonne Atakora, explained that an amendment had been made to some of the figures (amounts involved) in the case, necessitating the filing of new charges.
She further stated that this decision was made in the best interest of justice.
The case has been adjourned to December 4, 2023, to allow NAM1's lawyers ample time to review the new charges.
This adjournment was requested by NAM1's legal team and agreed upon by the state attorney.
Meanwhile, the presiding judge has instructed the court administration to enhance security measures at the court entrance.
This directive follows a request from NAM1's lawyers, who reported that their Public Relations Officer (PRO) was struck on the forehead after the previous court hearing.
The courtroom was packed to capacity with security personnel both inside and outside the premises.
Aggrieved customers of the company have been clamouring for the release of their funds after Menzgold suspended operations in 2018. The company has since been accused of running a Ponzi scheme.
Nana Appiah Mensah is currently on trial for fraud.
The government earlier denied claims by NAM1 that he deposited GH¢5 million at the Ghana Police Service.
NAM1 in a statement indicated that an amount of GH¢5 million had been handed over to the Ghana Police Service on October 20 to be distributed to customers of the collapsed firm.
But answering questions on the floor of Parliament earlier this week, the Attorney General and Minister for Justice, Godfred Yeboah Dame, disclosed that only GH¢2.5 million was received from NAM1 and not the reported GH¢5 million.
"The record I have before me indicates that an amount of GH¢2.5 million was paid, so the claim of GH¢5 million having been paid to the Ghana Police Service is untrue. It was only GH¢2.5 million that was paid to the Ghana Police Service by the accused person."
The Ghana Police Service has subsequently deposited the money with the Bank of Ghana.