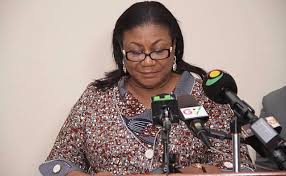 Ghana's First Lady, Rebecca Akufo-Addo has called for a holistic approach to address the issue of maternal mortality in the country.
According to her, the reduction of infant and maternal deaths should remain a top priority for Ghanaians, especially with leaders as that is a key indicator of a functioning health system.
Speaking at the commemoration event of the Campaign on Accelerated Reduction of Maternal Mortality in Africa (CARMMA), Mrs Akufo-Addo said for this to be achieved, traditional, religious and political leaders must remain committed by engaging massively in the fight against infant and maternal mortality.
"We need to have a holistic approach to engage traditional and religious leaders as well as regional, municipal, metropolitan and district level leaders to enable them to commit prioritizing the reduction of maternal death at the decentralized level", she said.
Maternal mortality has fallen, from 760 to 380 maternal deaths per 100,000 live births between 1990 and 2013, and was projected to fall further, to 358 per 100,000 live births in 2015.
However, this is still considerably higher than the MDG 5 target of 190 maternal deaths per 100,000 live births.
The First Lady is therefore calling on legislators to make use of resources provided for the development of their constituencies in helping the health sector by providing available funds needed to strengthen the sector.
Source: otecfmghana.com