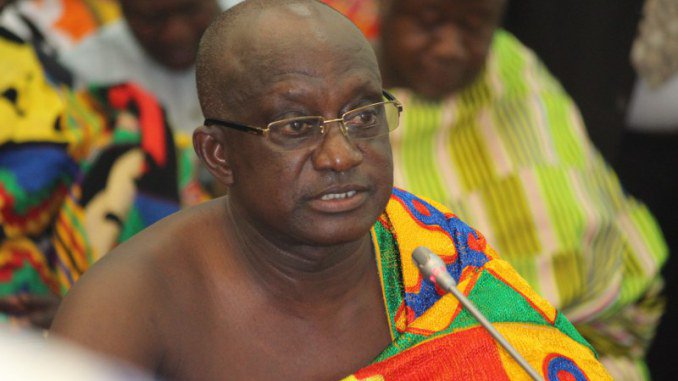 Ashanti Regional Minister, Simon Osei Mensah, has expressed displeasure about the poor ventilation at some dormitories of the Kumasi Academy (KUMACA), as the health workers seek to unravel what infection may have killed four students in the school in just a week.
Mr. Osei Mensah, who toured dormitories and other facilities in the school, said ventilation is very poor in some of the dormitories.
"If you realized, ventilation is quite poor; we have so many people, the windows are small and there are no fans so you could tell the room is very hot…If there is any contagious disease or you have any disease that is infectious, it could affect people very fast so we need to do something about the dormitories."
The Minister also said he was not impressed about paintings of the interior of the dormitories. He also raised concerns about the nature of the mattresses and directed school authorities to ensure they are fumigated.
Some parents have called for intensified prayers into the recent deaths at the school as they suspect the happenings, could have spiritual undertones.
The parents also want Watch Night Services to be organized in the school to seek God's intervention as authorities work to find a lasting solution to the matter.
Health officials in the Ashanti Region have ruled out Meningitis as the cause of the recent deaths at the school. The officials, however, suspect a bacterial infection in the school.
Source: CITI FM