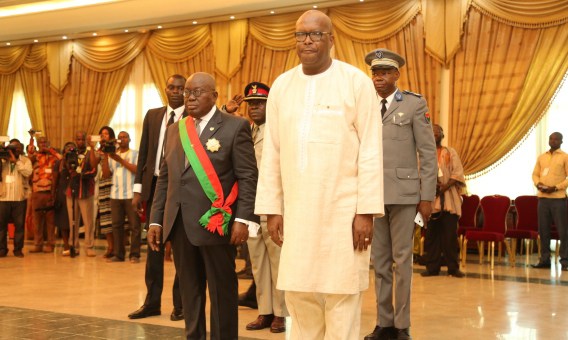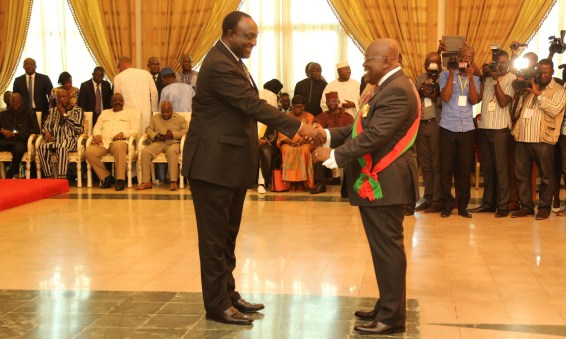 President Nana Addo Dankwa Akufo-Addo was on Friday, May 5 decorated with the highest national award of Burkina Faso. The award, the Grand Croix de l'Ordre National, was conferred on Ghana's president by Burkina Faso's Roch Marc Christian Kabore at a brief ceremony.
The ceremony preceded a joint communiqué issued at the end of President Akufo-Addo's two-day official visit of Burkina Faso. The Ghanaian president is on a month-long visit of ten West African countries.
In two phases, the visit began on Tuesday, May 2 with President Akufo-Addo storming Togo via Aflao.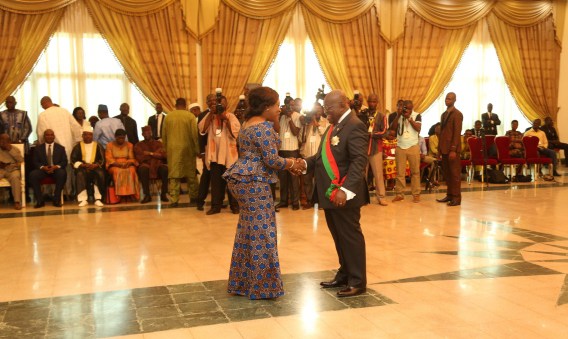 He was there for three days. He arrived in Ouagadougou on Thursday night and has since left for Cote d'Ivoire. The president was congratulated after receiving the honour by some of his appointees including Trades Minister Alan Kyerematen and Foreign Minister Shirley Ayorkor Botchway.
He will return to Ghana on Sunday to wrap up the first phase of his subregional tour.