Crime
Police officer found dead in room
A 30-year-old police constable is reported to have been found dead in her room at Sefwi Asawinso in the Western Region.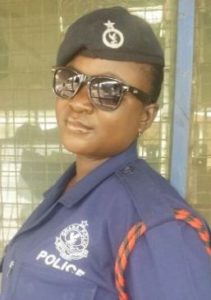 The incident is said to have occurred around 4:00 pm Monday when her colleague officers had looked for Stella Aceahmpongmaa Adupie to no avail since Sunday.
She is said to have come from Kumasi but lived in a temporary police facility behind the Sefwi Asawinso Police Station, where she worked.
Even though there are no clues as to the cause of her death, the police have commenced investigations into the incident and have since deposited the body at St. John's Hospital in Sefwi Asafor, 3news.com gathers.
The Sefwi Asawinso Police Commander, DSP Richard Boahen, said the deceased was at post on Saturday and was seen working as usual, but her colleagues complained that they could not find her on Sunday.
According to him, even though Stella was off that day, her colleagues expected her around because that was usual of her on her off days. All efforts to reach that day proved futile as her phone was off, he explained.
He added that upon the numerous complaints from her colleagues, he instructed them to go to her room to check if she was in.
After being told her room was locked, he instructed them to break the door and that was when they found the lifeless body of Stella on her bed.
The family of the deceased was informed and invited from Kumasi to come and assist the police in their investigations. The police and the family have agreed to convey the body to Kumasi for autopsy and burial.
The late Stella was known by colleagues as a very religious person who could lock up herself in her room fasting for a whole day.
Source: 3news