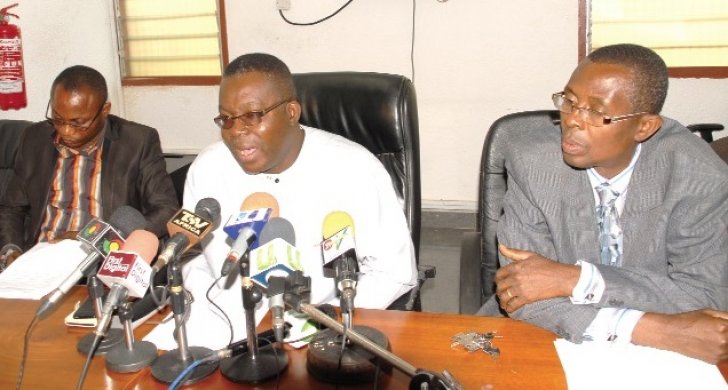 The National Association of Graduate Teachers (NAGRAT), has stated categorically that it will reject any attempt by the Ministry of Education and the Teaching Council to force teachers to write licensing examination.
Teachers will now have to pass a special examination before being granted the licence to teach, the National Teachers Council (NTC) of the Ministry of Education announced.
But Angel Kabonu expressed disappointment in the ministry of education and the national teachers council for coming out with the directive when negotiations on the matter have not been concluded.
"We are aware that the teaching councils' intention to introduce new teaching standards and ranks", he told Otec news.
He queried, "who will do the licensing and what will be the modalities of the licensing", are they telling us that the degrees given to teachers by the various universities are of little value compared to that of the licensing examination or is it a case of government having no faith in the training given to teachers by the universities?"
According to him, any new introduction into the teaching landscape has implications on the conditions of service of teachers and as such demands that all proposals are sent to the GES to table for negotiations with the various teacher unions.
"You cannot take a decision in your room and think that you can implement it on the teacher without the teacher unions negotiating"
Angel Kabonu assured all teachers that, NAGRAT has neither negotiated nor concluded negotiations on the decision and has no idea where it came from.
"We will not accept the decision because it has implications, the GES are our employers not the teaching council whose job is to regulate, so they cannot impose regulations and modalities on teachers because they would have to be discussed and negotiated", he said.
Angel Kabonu however rubbished reports that the decision would be implemented in september this year adding that discussions on the issue have not been concluded.
Source: otecfmghana.com