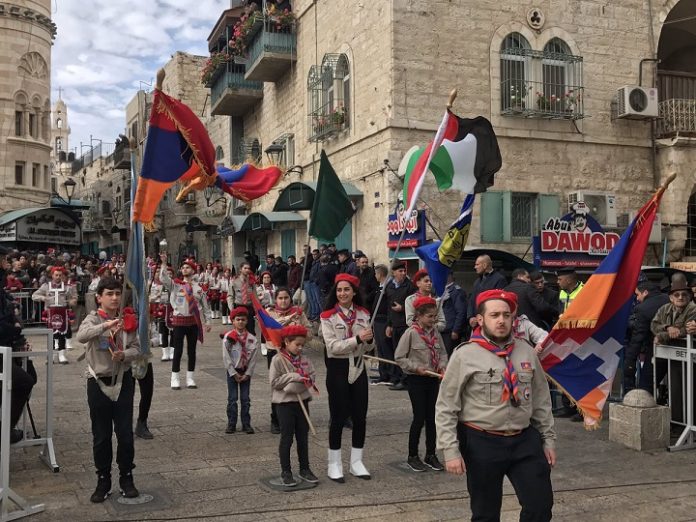 Christians in the Middle East and in other Muslim countries around the world have begun celebrating Christmas.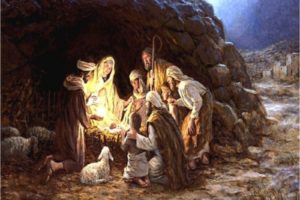 In Bethlehem, despite the violence in recent weeks in the wake of President Donald Trump's recognition of Jerusalem as the Israeli capital, there was a festive mood.
The town, revered as Jesus Christ's birthplace, welcomed thousands of Christian pilgrims on Sunday for Christmas celebrations.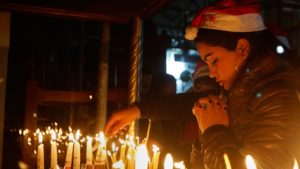 The acting Latin Patriarch of Jerusalem Pierbattista Pizzaballa was also in the West Bank town to kick off the festivities and lead the Midnight Mass at the Church of the Nativity.
Elsewhere in the region, Christmas returned to Iraq. Worshippers held services in the city of Mosul and in the town of Al-Qosh for the first time since ISIL fighters were driven out. Such scenes for many Iraqi Christians would have been unthinkable a year ago.
Pakistan's tiny Christian community has also been celebrating the build up to Christmas.
Though security at one Methodist church in Quetta, which was the target of a suicide attack that saw nine people killed last week, was tight.
cognition of Jerusalem as the Israeli capital, there was a festive mood.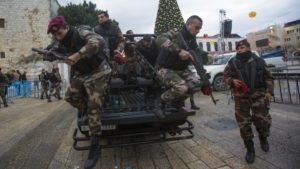 Despite the Christmas cheer, Middle East politics looms large in the background: the concrete barrier that surrounds parts of Bethlehem is just one prominent reminder.
It was built by Israel last decade during the second Intifada, when Palestinian bombers attacked buses and cafes.
Israeli says the barrier is meant to keep out such attackers, but because it dips inside the West Bank, Palestinians see it as a land grab that also stunts their economy.
Source: otecfmghana.com