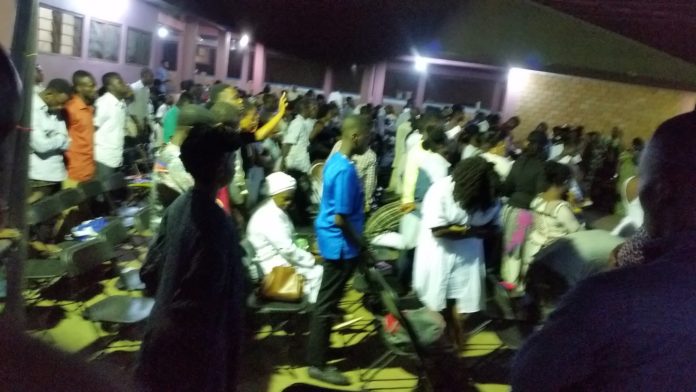 Christians in Ghana ushered in the New Year with a vigil, prayers, singing of songs of praise, hymns and charismatic Holy Ghost dancing of waving white handkerchiefs, shouting and jumping in honour of God for the birth of 2018.
Different dancing scenes lit the auditorium of many churches across the region as worshipers gathered to welcome the New Year, 2018 with a heart of praise and worship.
Following what some have described as a rather rollercoaster year, Christians in in the Kumasi Metropolis  could not wait to see the back of 2017, as they turned up dressed in white outfits, a sign of thanksgiving and praise.
31st December of every year is a special day in the life of almost every Christian as it marks the end of a year and the beginning of a new one.
Churches in Ghana over the years have come up with various themes for their 31st watch night services as a way of encouraging both their members and potential members of what they are likely to encounter in these churches.
"Crossover" which was previously attributed only to Dr. Mensa Otabil's International Central Gospel Church (ICGC) has seemly become the most preferred theme for most churches for their 31st December services while some base on it to create new themes such as "Flyover", "Leap over", and "Passover".
Others include, "' Night of prophecies and power", "Finishing Night", "Purpose Night", "Possessing the Gates of …. (the coming year)" among others.
One noticeable feature of this year's Watch Night Church Services was the obvious presence of police personnel at most of the church premises to provide protection for life and property.
Also, unlike previous Vigils, this year's started very early in some churches.
Some minutes before the clock struck 12:00 AM, congregation at the various churches went into prayer session, declaring goodness into their personal lives.
Soon as the New Year was announced, the rooms erupted into excitement and members heartily embraced one another, wishing each other the best for the year immediately   mysterious CLOUDS GATHERED in the sky in a very spectacular fashion as most revellers standing outside erupted with prayers, singing of songs waving white handkerchiefs, shouting and jumping in honour of God's divine providence.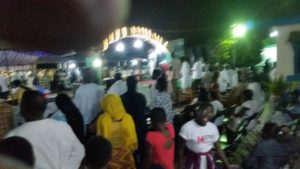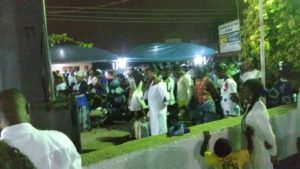 Rev Dominic Owusu, Head of Pastor of Calvary Temple Assemblies of God Church, Bantam re-emphasized on the importance of the theme "Total Recovery."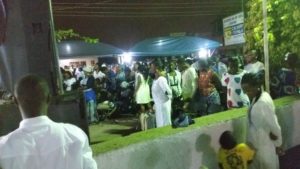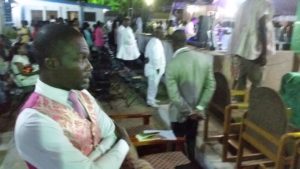 He told the congregation this year is one that children of God will recover all that they have lost in the previous year, and encouraged them to keep their relationship with God holy.
The MP for Ejisu-Juabeng and Deputy Minister  for Roads and Highways  Hon Kwabena Owusu Aduomi was in attendance to offer a word prayer to his supreme being for sailing him through his parliamentary duties.
At the Peyer Congregation of the Presbyterian Church, Bantama our reporter Bismarck Kelly Koomson reported that, Rev Stephen Osei Sarpong, the Superintendent Minister for the Church said the year offers a lot of hope to Christians but they should be sensitive to the times in order for them not to miss the mark and appealed to the youth to stop moving from congregation to congregation in search of solution to their problems and have faith in the God the worker of Miracles.
He said due to uncertainties people will be forced to take desperate measures in an attempt to escape from the difficulties, but cautioned against such "desperate" means as a solution to temporary setbacks.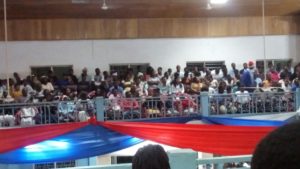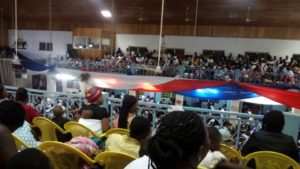 At the Emmanuel Society of the Methodist Church at Abuakwa in the Atwima Nwabiagya district, the church members were caught up in serious praises in appreciation for God's protection over them throughout 2017.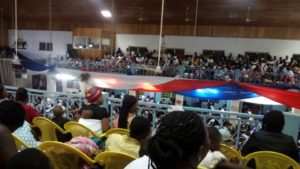 In a sermon based on Deutronomy Chapter 28 Versus 1-14, the Circuit Superintendent, Very Reverend Samuel Agyei Boafo, noted that the year 2018 will be full of divine blessings unlike 2017 and that God wants his people to live well.
At the Calvary Charismatic Centre, CCC, in the Asokore Mampong Municipality, the big auditorium was not enough to accommodate the huge congregation which members were in dominant white apparel.
They were thrilled by a US-based Ghana Musician, Isaac Frimpong who came to Ghana purposely for the 31st Watch Night Church Service.
In an interview, the Founder and General Overseer of the Church, Reverend Ransford Obeng, encouraged Christians to be faithful to God and that this year holds good news for Ghana.
At the Kaase Pentecost Church, Pastor DK Yankah reminded Christians that the New Year should be a new beginning for them. Rev Yankah urged Christians to bury their differences and reconcile with another, even with their enemies.
He expressed optimism that the New Year would bring new hope, prosperity and blessing to Christians.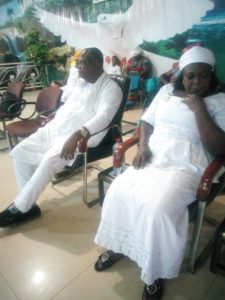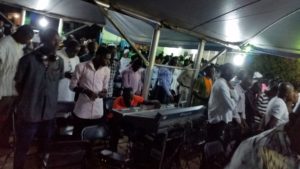 At the Jehovah Nissi Evangelical Ministry at Santaase Anyinam, Bishop JK Nkrumah who is the leader and founder   for the church advised Christians to learn to forgive one another, just as the Good Lord "always forgives their sins against Him".
He said the New Year could bring its own challenges and asked Christians to put their faith and trust in God in order to overcome those challenges.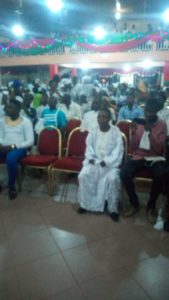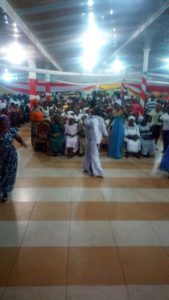 At Holy Spirit Church, Aboabo, Rev. J Owusu urged Christians to continue to live in harmony with their neighbours.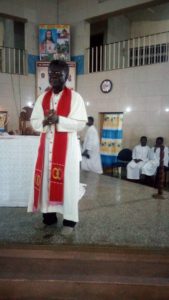 Rev Owusu asked them to develop the spirit of sharing with their neighbours, irrespective of their political and religious affiliations.
Source: otecfmghana.com