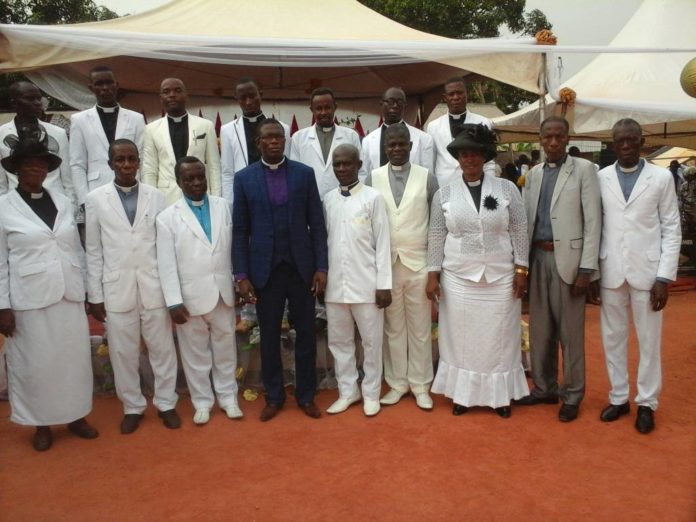 The Ashanti Regional Apostle for the Church of Christ Spiritual Movement, Apostle John Kingsford Amoo has called on President Nana Addo Dankwah Akuffo Addo to re-consider the U.S – Ghana military pact that allow the former to establish a military base in Ghana, and advised against its signing into law as it would not serve the interest of Ghanaians.
He expressed the fear the agreement might send the country back to the pre-independence era, explaining, it would not benefit the present and future generation as it will render in vain the efforts of the forefathers who delivered the nation from colonialism.
Apostle John Kingsford Amoo made the call at the end of a 4-day Regional Easter Convention held by the church at Abira in the Kwabre East district of Ashanti Region.
As part of the agreement, the United States would invest about $20 million in equipment and training for the Ghanaian military, carrying out joint exercises with Ghana and using the nation's radio channels and runways
Apostle Amoo stated the issue should be beyond political leanings and urged the president to consider the interest of the greater section of the masses that are voiceless but are critical of the part to allow sanity to prevail.
According to him, the agreement, in the first place, "should not have been rectified by parliament though they represent the people they can't speak the minds of the millions of Ghanaians."
He expressed reservations about the performances of Parliamentarians saying, "most of them are Christians yet they shy away from the truth in the course of debating over national issues and wonder whether they worth the title "Honorable"."
"It is surprising when in power, these politicians are always right and would always have their way but it is the other way round when in opposition and it doesn't help the nation", he stressed.
Source: otecfmghana.com/Agya Sam