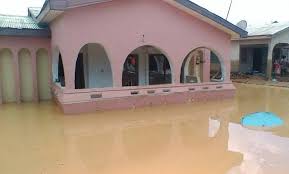 More than two hundred houses on Thursday May 10, 2018 were submerged after nearly six hours of heavy rainstorm, coupled with lightning and thunder that hit the Kumasi Metropolis in the Ashanti Region, left most of the affected residence in a hopeless and helpless situation.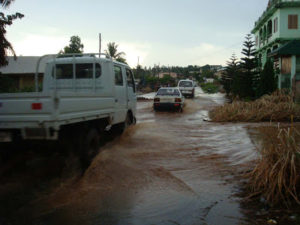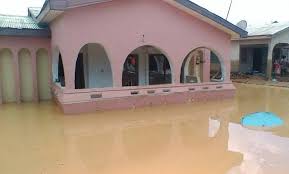 Some of these areas which were flooded, the rain water pulled down their walls and entered their rooms, destroying several properties running into thousands of cedis, by the rain which started around 9 o'clock in the Thursday evening and travelled through the night to the next morning on Friday at 3 o'clock.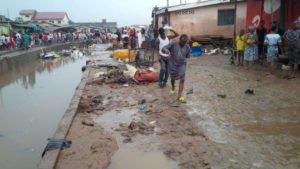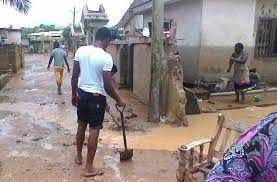 The affected areas included Ahwia-Overseas, Madam Mork area in Santasi, Parakou Estate, South Suntreso junction, near the Bekwai roundabout, Ashtown, C.P.C, Moshie Zongo junction and Airport roundabout.
At Parakou Estate at Atasamanso and South Suntreso junction, near the Friends Gardens restaurant, trapped residents were rescued by NADMO officials, who sent them to guests' house for shelter around 12 midnight.
The displaced residents were left with no option, but to spend the night with friends and relatives after the devastation rain.
No casualties have been recorded in relation to the flooding, but residents have called on the city authorities to strictly enforce building regulations to avoid recurrence of the incident.
An affected resident at South Suntreso who spoke to Otec News' Francis Appiah said "these flooding will stop if people stop building in waterways and dumping solid waste into the water bodies, blocking the path of the river. The KMA has to be serious and stop giving permits to people to build in these areas."
Another one also thought lack of enforcement of the bye laws by city authorities has emboldened indigenes to build on waterways recklessly.
 Speaking on OTECFM'S Breakfast Show 'Nyansapo' the Ashanti Regional Coordinator of NADMO Hon. Kwabena Senkyire, who visited the affected the affected areas and the victims, said efforts are been made by his outfit to secure some relief items and shelter for them.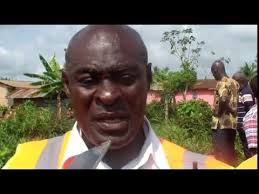 He hinted of a demolition exercise to forestall the recurrence of such man-made disasters.
"This is no natural disaster but man-made. We have to pull down certain structures to allow water find its way. We shouldn't experience man-made disaster of this nature anymore. We urge all those who have build on water ways to get ready to move," he warned.
"With the onset of the rains, residents living in flood prone areas are advised to relocate to safe places," he told Agya Owusu Ansah, the programm's host.
Source: otecfmghana/Francis Appiah