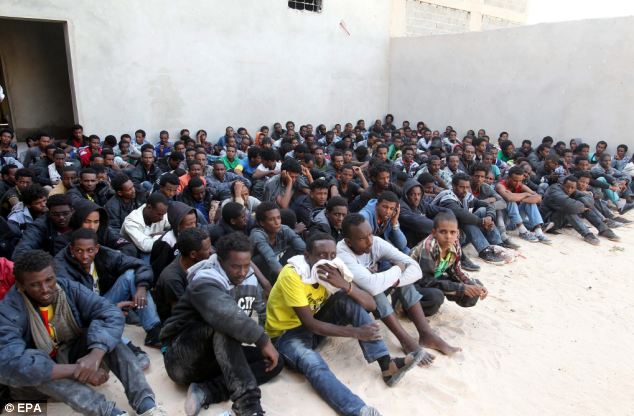 Over 450 Ghanaians have been rescued from detention centres in Libya since June 2017.
According to the International Organization for Migration (IOM), these persons are part of 706 Ghanaians that have been brought back to Ghana over the past 11 months.
The IOM released a statement indicated that a recent batch of 148 Ghanaians touched down in Accra on Tuesday via a charter flight from Libya.
Of this number, 142 were men, with four women and two children.
"This is the fourth charter flight organised by IOM through the EU-IOM Joint Initiative for Migrant Protection and Reintegration, allowing Ghanaians stranded in Libya to voluntarily return home since June 2017, bringing the total number of returns to 706 (661 men, 45 women). The majority (70%) of the returnees are being returned from various detention centres in Libya, while the remaining are from the cities," the statement from the IOM noted.
Sylvia Lopez-Ekra, Chief of Mission of IOM Ghana, indicated that "the number of Ghanaians returning from detention situations in Libya remains high, highlighting the need for continued interventions to ensure their protection."
Per the IOM's monitoring, 62,422 Ghanaians have been identified in Libya, with Ghanaians ranking as the fifth-highest nationality after Egyptians, Nigeriens, Chadians and Sudanese out of 38 different nationalities.
A number of these migrants, aside from being at the mercy of the harsh travel conditions, also have also had to be wary of the slave markets as they use the North African country as a transit to Europe.
In 2017, there were reports that their captors were selling Africans trying to reach Europe in slave markets in Libya.
People smugglers or militia groups have detained victims and taken to town squares or car parks to be sold.
More migrants from Western Region
Another development indicates that the number of returnees from the Western Region has increased.
The Brong-Ahafo Region, Ashanti Region and Greater Accra Region are generally known as the areas of high migration rates.
"While traditionally Ashanti Region, Brong-Ahafo Region and Greater Accra Region were the main areas of origin for Ghanaian returnees, in recent months, the Western Region has become the second highest regarding the number of returnees (18%). Returnees will have the opportunity to benefit from reintegration assistance which can consist of counselling, referrals to services including psychosocial and medical, and other support as needed and depending on the services available in the country," the IOM statement said.
Source: Ghana/otecfmghana.com