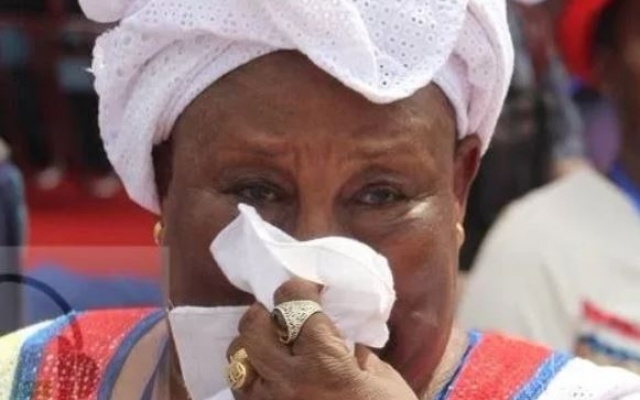 Pressure Group, OccupyGhana has urged Multimedia to commence civil proceedings against both Hajia Fati and the NPP, and to leave no stone unturned in ensuring that justice is done in the assault of one of their journalists with Adom FM, Ohemaa Sakyiwaa Ahwenepa.
Sakyiwaa Ahwenepa was slapped and assaulted by Hajia Fati, a known prominent operative of the NPP at the party's headquarters in Accra after the journalist had gone there to cover an event.
Hajia Fati made a sudden detour on Wednesday describing the attack as a mistake.
The NPP firebrand admitted slapping the newscaster Sakyiwaa Ahwenepa, at the party's headquarters. According to her, she assaulted the reporter because she failed to seek her consent before taking pictures of her.
"She was snapping [taking pictures of] me, I don't know her, she didn't approach me, she didn't tell me anything. I only saw a flash on my face twice, the third time, I slapped her because I didn't know who she was," she said.
However, she changed her stance on Wednesday, 9 May 2018 when she joined scores of NPP supporters to accompany Sammi Awuku – a national organizer aspirant – to pick his forms.
Hajia Fati used the opportunity to appeal to the media for her action, which has been condemned by the party.
In a statement, the pressure group said it "wishes to register its total abhorrence at the penchant of persons, particularly those in political authority or with political connections, to assault and batter journalists who are simply doing their work.
"OccupyGhana® is heartened to learn about a report of the assault having been filed with the police. We are glad that Hajia Fati has been invited for questioning. We would encourage the Multimedia group to also commence civil proceedings against both Hajia Fati and the NPP, and to leave no stone unturned in ensuring that justice is done in this matter
"In the same vein, we are demanding full disclosure from the Ghana Police Service on its investigations into the assault of Iddrissu Latif, and for the relevant consequential legal processes to take place."
Source: Starrfmonline