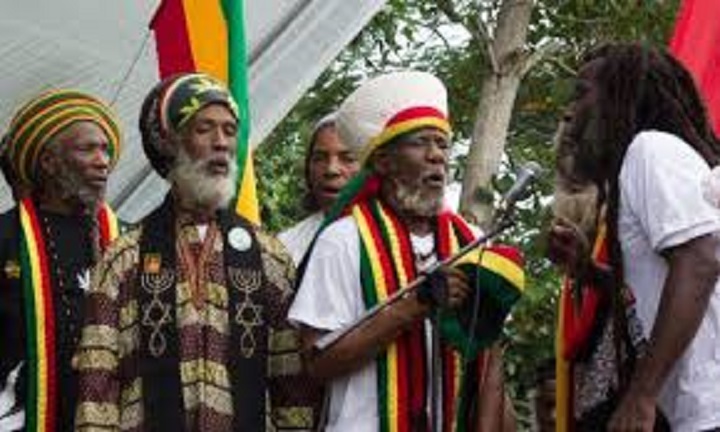 The Rastafarian community in Ghana say they remain unfazed by continuous efforts by the Ghana Police Service to 'frustrate' and 'dissuade' them from campaigning for the decriminalization of marijuana in the country.
Members of the Rastafarian Council who were earlier scheduled to embark on a cannabis decriminalization Wednesday, June 26, 2019, were obliged to call off same following an injunction from an Accra High Court Tuesday.
Per the 10-day injunction, the council is unable to initiate any action with regards to their concerns till the court decides otherwise.
Acting PRO of the Rastafarian Council, Kofi Asante, who had joined a few other members at the scheduled venue for the march Wednesday addressed the media, noting how the police service has consistently frustrated efforts to relay their concerns and push for the legalization of the plant.
According to him, the police had secured "A 10-day injunction from the court to prevent the council from proceeding with the march", which was scheduled to take place, Wednesday, June 26, 2019.
"…The police service as a government authority is using its means to thwart the efforts because if they needed us to appear in court to answer questions that are arising from the cannabis march, they would have served us a notice and indicated the day which our lawyer should appear in court. But nicodemously, you realize that the summon they served us had no date and it was only yesterday that we realized that we were supposed to appear in court…I would say the Police Service is thwarting our efforts…," Kofi Asante emphasized.
In their view, the Police is hatching plans to stall their claim to their right to march for a worthy cause as citizens, but they would not relent in fighting for their right.
"We would once again mobilize our human and financial resources to contest the position of the Ghana Police Service on the rights of citizens to demonstrate against laws that are inimical to the state, tax payers, users and cultivators of cannabis." Some African leaders have over the years considered ways to regulate the use of marijuana due to its medicinal and therapeutic purposes.
However, the subject of decriminalization of marijuana in Ghana has been a moot point for some time now. While medicinal experts and users of the substance have maintained that marijuana has enormous medicinal and economic benefits, thus, the need for its legalization, critics continually hold that it has harmful chemicals more likely to affect brain development and even the health of non-users.
Meanwhile, some African countries have begun to rake in profits from the industrial use of Cannabis following the recent global call for the legalization of the substance. Zimbabwe, South Africa, and Lesotho are on the list of African countries that recently decriminalized the use of Cannabis.
Source: Ghanaweb